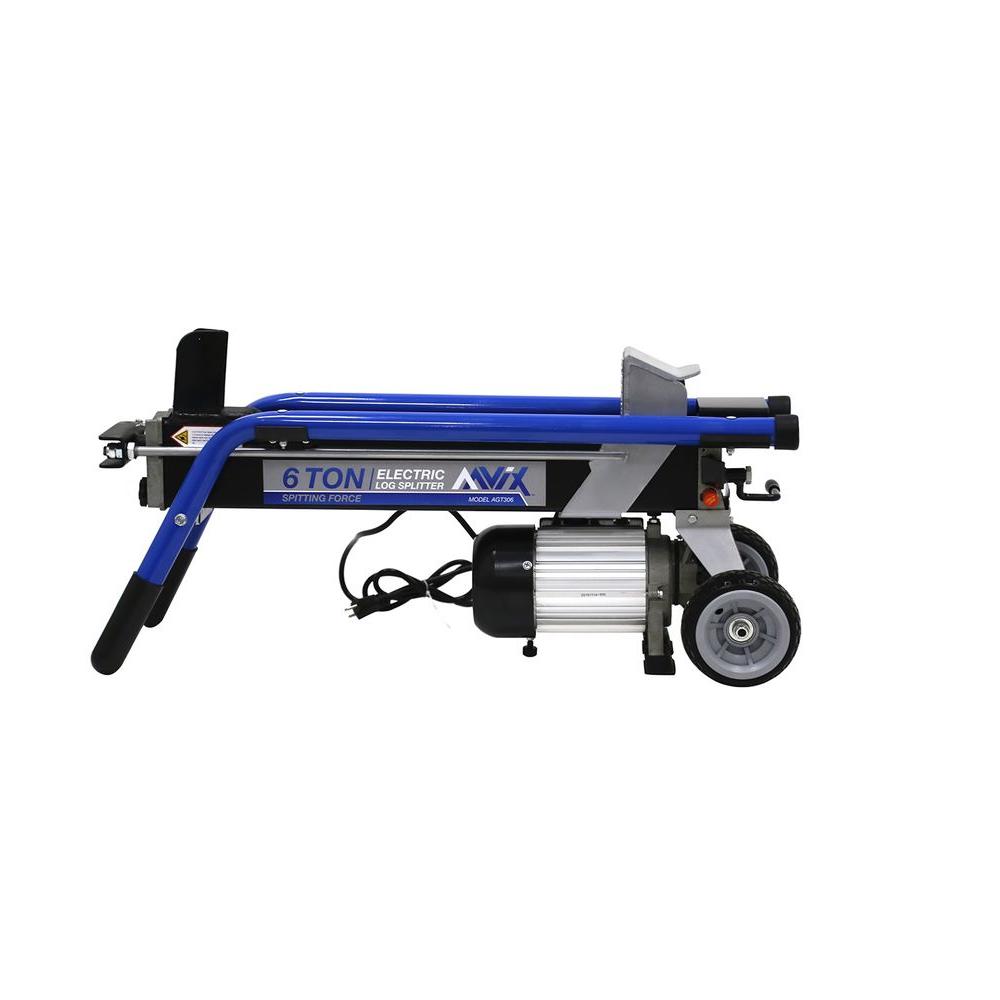 Aavix 6-Ton 15 Amp Electric Log Splitter
Manufacturer: Aavix
Model #: AGT306
$249.00
In stock at Home Depot on 3-22-2018.
BUY NOW
Item Description
The Aavix AGT306 6-Ton 15 Amp Electric Log Splitter features a reliably powerful 2 HP 15 Amp motor so that you can slice through huge logs like a sharp knife cutting through butter. It works quietly and efficiently, unlike most gas powered models, making it safe, non-polluting, and free from running out of gas mid-job. The automatic push blade return makes it easier to move easily from log to log, saving precious time for other work. Capable of splitting logs up to 20.5 in. L and 10 in. in diameter, it is deal for both domestic and commercial use. Built with user convenience in mind, the AGT306 features six in. tires and comfortable grips, so you can move your splitter over difficult terrain with ease. Featuring a compact, lightweight, and heavy-duty construction, the AGT306 is simple to use and store, and will last for many long years.
Product Features
Splits logs up to 20.5 in. L and 10 in. in diameter
Powerful 15 Amp motor works quietly and efficiently
Automatic push plate return
Installed 6 in. tires allow for easy one person transport
Splitting force: 12,000 lbs. (6-Ton)
Rated power: 15 Amp
Voltage/Hz: 120-Volt 60Hz
Push plate: 4 in. x 4 in.
Wedge height: 4.5 in.
Hydraulic fluid capacity: 2.8 Qt.
---