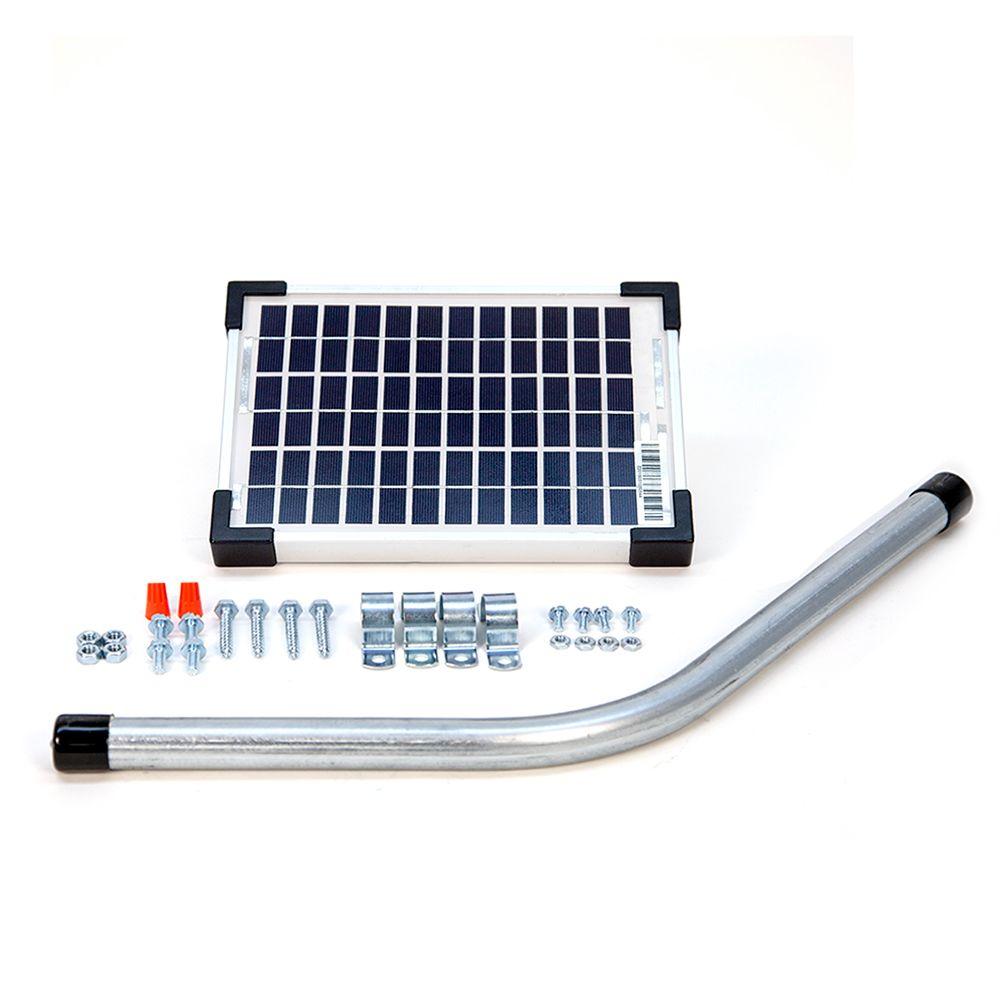 Mighty Mule 5-Watt Solar Panel Kit for Electric Gate Opener
Manufacturer: Mighty Mule
Model #: FM121
$92.70
In stock at Home Depot on 2-2-2018.
BUY NOW
Item Description
The Mighty Mule 5-Watt Solar Panel Kit is an excellent option for charging the battery in your Mighty Mule Gate Opener. The Solar Kit provides a clean source of power; it can be used in place of the factory transformer. The Solar Panel Kit also includes a strong steel support,mounting hardware with required 8 ft. of low voltage wire. The Mighty Mule 5-watt Solar Panel is ideal for environments lacking a power source at the site of installation.
Product Features
30% Residential energy efficient property tax credit, residential home owners can use this credit on a new operator system, accessories and installation.
Easy DIY (do it yourself) installation to most applications, including fencing, posts or walls.
Increases your savings on your electric bill and can increase your property value
Some applications may require longer low voltage wire; available lengths include 100 ft. (RB509-100), 250 ft. (RB509-250) or 500 ft. (RB509-500)
Compatible with all Mighty Mule automatic gate openers
Backed by a 12 month Mighty Mule warranty and technical support
---