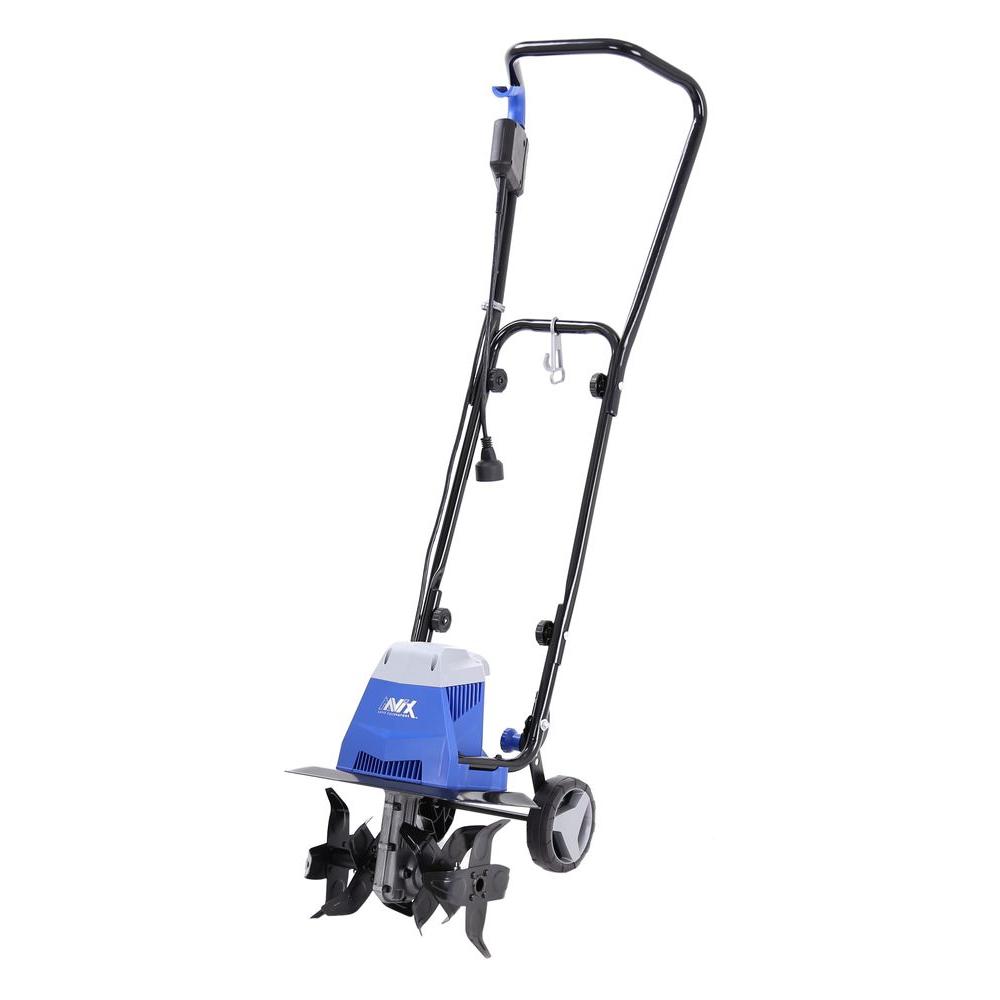 Aavix 13 inch 10-Amp Electric Tiller/Cultivator
Manufacturer: Aavix
Model #: AGT307
$98.00
In stock at Home Depot on 3-22-2018.
BUY NOW
Item Description
The Aavix AGT307 Electric Tiller is the ideal choice for homeowners looking to simply and efficiently till their gardens. It also functions as a cultivator, excellently turning up loose soil while also chewing up pesky weeds and other small growth. The size, speed, and cycle of the blades allow you to properly till a larger area in a shorter time. Featuring a comfortable grip design, and wheels that are easily raised or lowered without the need for tools, we make your comfort and ease of use our priority. The powerful 120-Volt, 10-Amp motor and the heavy-duty steel blades allows you to work through even the hardest clay. Because it is powered by electricity, you dont have to worry about polluting the environment or loud noises which might disrupt the neighborhood. Make your garden the best it can be with the Aavix AGT307 Electric Tiller.
Product Features
13 in. tilling width and 8.7 in. tilling depth
Powerful 10-Amp motor works efficiently
Dual 4 blade steel tines
Unique tilling angle gets job done effortlessly
Easy 1 person transport
Lightweight, compact, and easy to assemble and store
Rated power: 10-Amp
Voltage/Hz: 120-Volt 60Hz
Working width: 13 in.
Working depth: 8.7 in.
---