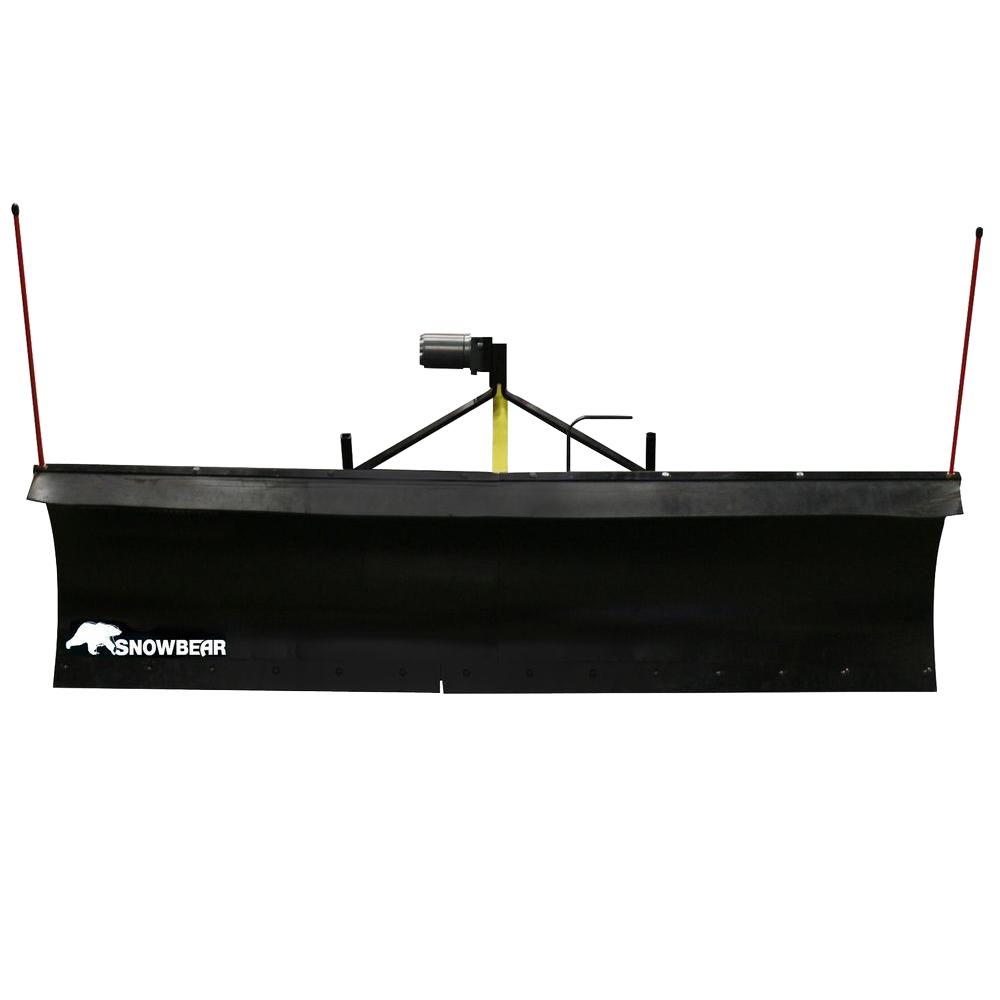 SNOWBEAR Heavy-Duty 84 inch x 22 inch Snow Plow for 1500 Ram Trucks, F-150 Series and 1500 Chevy Trucks
Manufacturer: SNOWBEAR
Model #: 324-081
$1,249.00
In stock at Home Depot on 3-22-2018.
BUY NOW
Item Description
SNOWBEAR Plows Inc. is the leading North American manufacturer of personal and light commercial snow plows and related accessories. We strives to create products with innovative features that make our customers recreational and outdoor working lifestyles easier. The 84 in. Heavy-Duty Snow Plow is the perfect tool for combating deep snow problems. This snow plow works fifty times as fast as a snow thrower and is easy to attach and remove from a multiple range of trucks and SUV's. It also has the special feature of wireless remote control.
Product Features
Measures 84 in. wide x 122 in. high; weighs 335 lbs.
Includes wireless remote control, custom geared electric winch, snow plow blade, mounting hardware and universal cross member
Easy attachment and removal system for your plow
Removes snow 50 times faster than a snow blower
Wireless control system and in cab toggle switch
Includes deflectors, skid shoes and plow marker kit
Requires class III - 2 in. front receiver mount (not included)
Premium black powder coat
Assembly hardware included
---