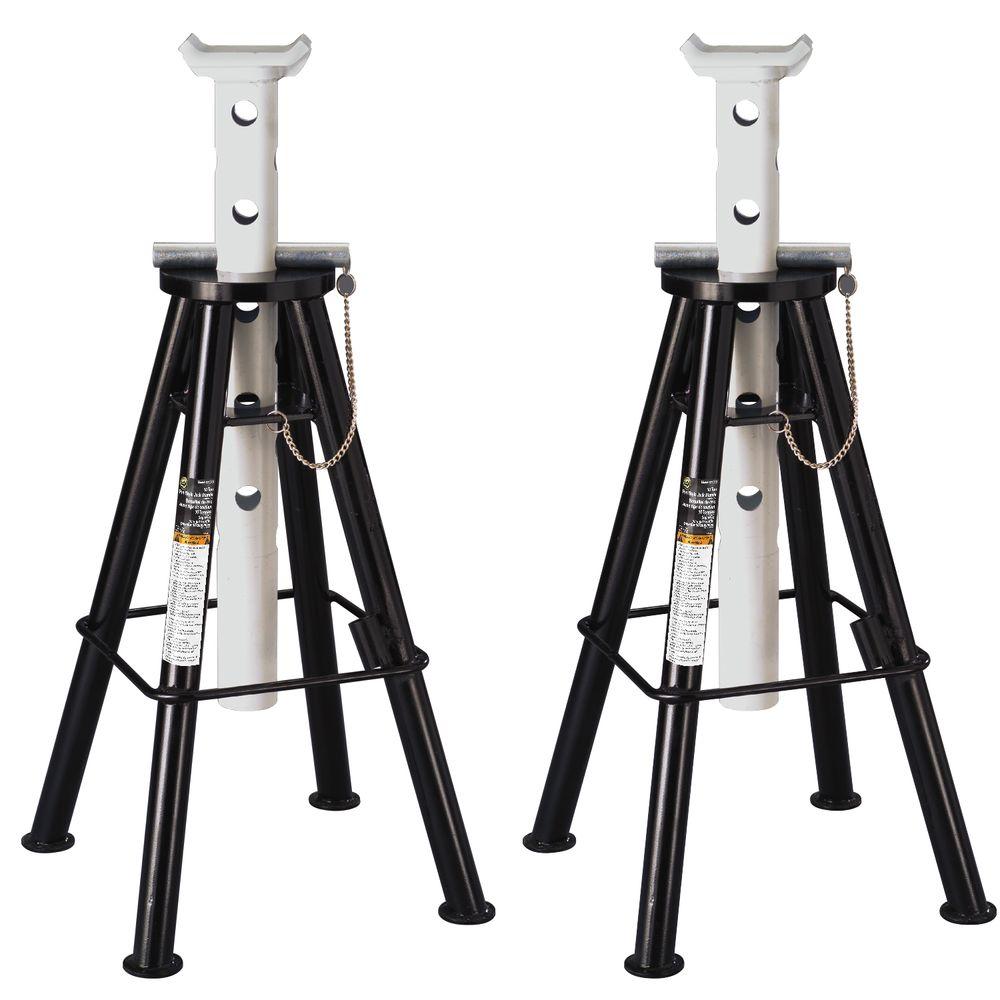 Omega 10-Ton High Lift Jack Stands
Manufacturer: Omega
Model #: 32107B
$339.82
In stock at Home Depot on 3-12-2018.
BUY NOW
Item Description
The Secret of Giving You Extra Safety to Work On Automotive Omega 32107B Jack Stand is the 10-Ton pin style Jack Stand and was designed with the safety in mind. It uses the heavy duty pin for adjustable heights. It gives you the ability to support from minimum height of 28 in. to maximum height of 47 in. Omega 32107B Jack Stands are built with the sturdy, welded steel construction. The heavy gauge, steel frame really gives you the additional strength to prevent from twisting. With the large saddle, Omega 32107B jack stands give you the ability to securely support the load. Heavy Duty Holding Pins for Adjustable Heights Large Saddle Securely Supports the Load Sturdy Welded Steel Construction Heavy Gauge Steel Frame Help Prevent Twisting Specifications Capacity: 10-Ton Minimum Height: 28 in.; Maximum Height: 47 in.; Saddle Size: 3-3/8 in. x 5 in. Base Size: 16 in. x 16 in., GW: 120 lbs.
Product Features
High maximum height of 47 in.
Heavy duty holding pins for adjustable heights
Large saddle securely supports load
Sturdy welded steel construction
Heavy gauge steel frame helps prevent twisting
---