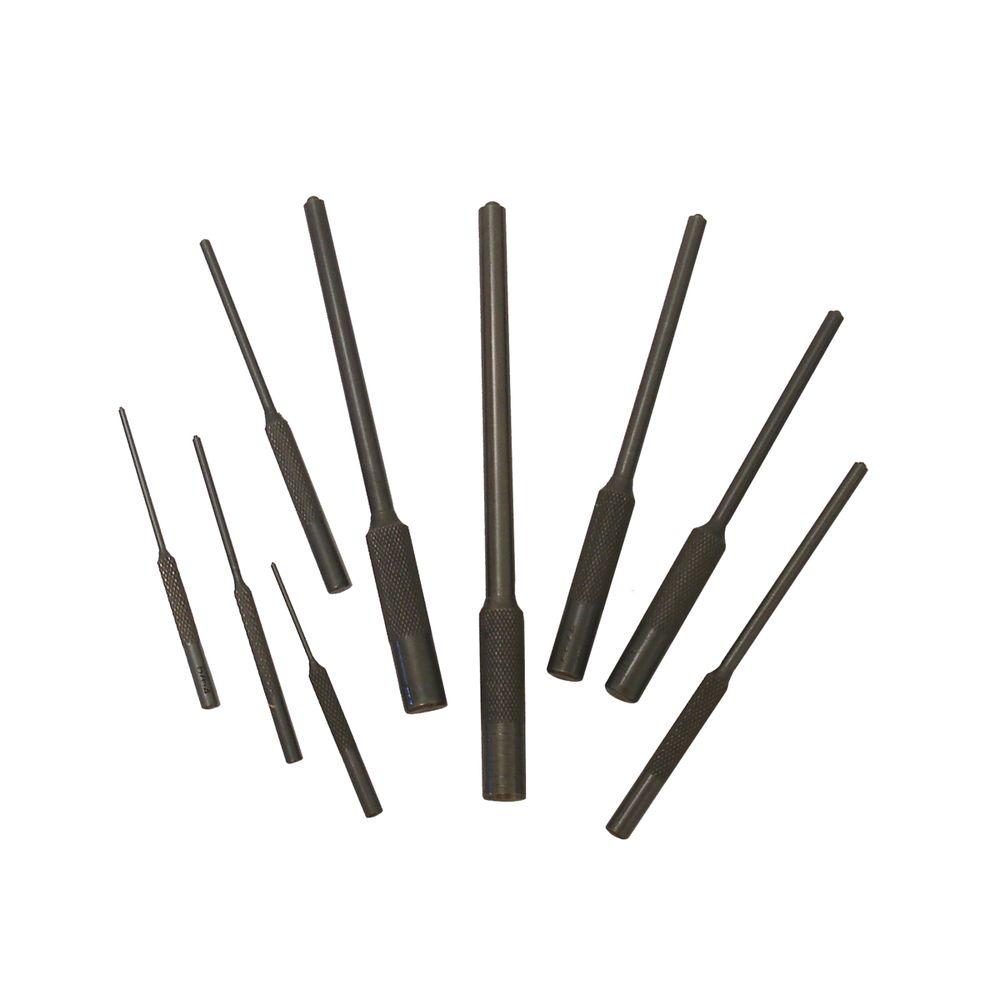 Roll Pin Punch Set (9-Piece)
Model #: 61135
$13.09
In stock at Home Depot on 3-22-2018.
BUY NOW
Item Description
Ideal for machine, small equipment and gun service and repairs Drives out or inserts hollow pins or springs without damaging them. The guide ball tip self-centers for perfect alignment in pin, shoulder in full, even contact with pin Made from premium, high carbon steel, each punch is individually heat treated creating a strong, hardened tip while keeping the soft temper of the striking end, allowing it to absorb hammer blows without chipping.
Product Features
Sizes - 1/16 in. x 2-3/4 in. 5/64 in. x 3-1/4 in. 3/32 in. x 3-1/2 in. 1/8 in. x 4 in. 5/32 in. x 4-1/2 in. 3/16 in. x 4-3/4 in. 7/32 in. x 5 in. 1/4 in. x 5-1/2 in. 5/16 in. x 6-1/4 in.
Use for fast and safe removal of pins
Drop forged, heat treated steel is strong
Heated treated steel makes the entire product durable on all sides
Includes roll up storage pouch
---