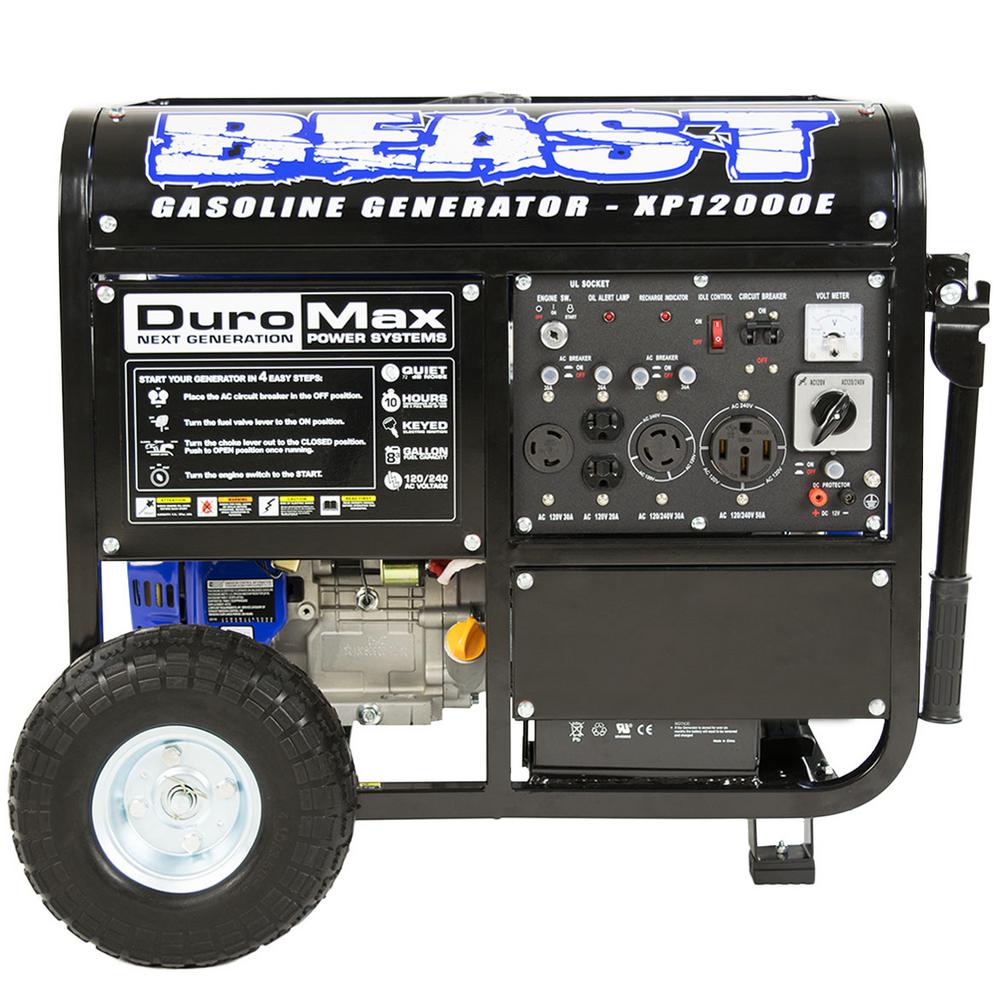 Duromax 12,000/9,500-Watt 18 HP Gasoline Powered Portable Electric Start Generator with Wheel Kit
Manufacturer: Duromax
Model #: XP12000E
$1,134.28
In stock at Home Depot on 2-12-2018.
BUY NOW
Item Description
The Duromax 12,000-Watt Generator will have you prepared for any power outages. Nicknamed the "BEAST", this unit provides power normally found in home standby units but in a portable package. It will help you to power essential appliances and even comfort technologies during unexpected outages to keep your family comfortable and to live life uninterrupted. Available as either Gasoline or Gasoline and Propane powered, the 12,000-Watt BEAST Generators offer the most versatility and savings all in one package. This workhorse Generator is powered by a 457cc Duromax OHV Engine that feeds the fully loaded power panel which allows the user to pull up to the maximum 12,000-Watt of power. Also on the power panel are individual breakers to prevent overloading and keep everything safe. The noise reducing muffler also utilizes a spark arrestor making it EPA approved for safe use in U.S. National Parks. Duromax Generators are perfect for any application where portable power is needed; whether it's because of a natural disaster or needed for camping in the woods, Duromax will deliver.
Product Features
Heavy duty frame with four point fully isolated motor mounts for smooth quiet operation
Full power panel with oil warning light, volt meter, circuit breaker and power outlets
Run-time [ at 50% maximum output ]: 10.0 hrs.
Low oil shut-off protects engine
Quiet muffler reduces engine noise
Cannot ship to California - non-CARB unit
---