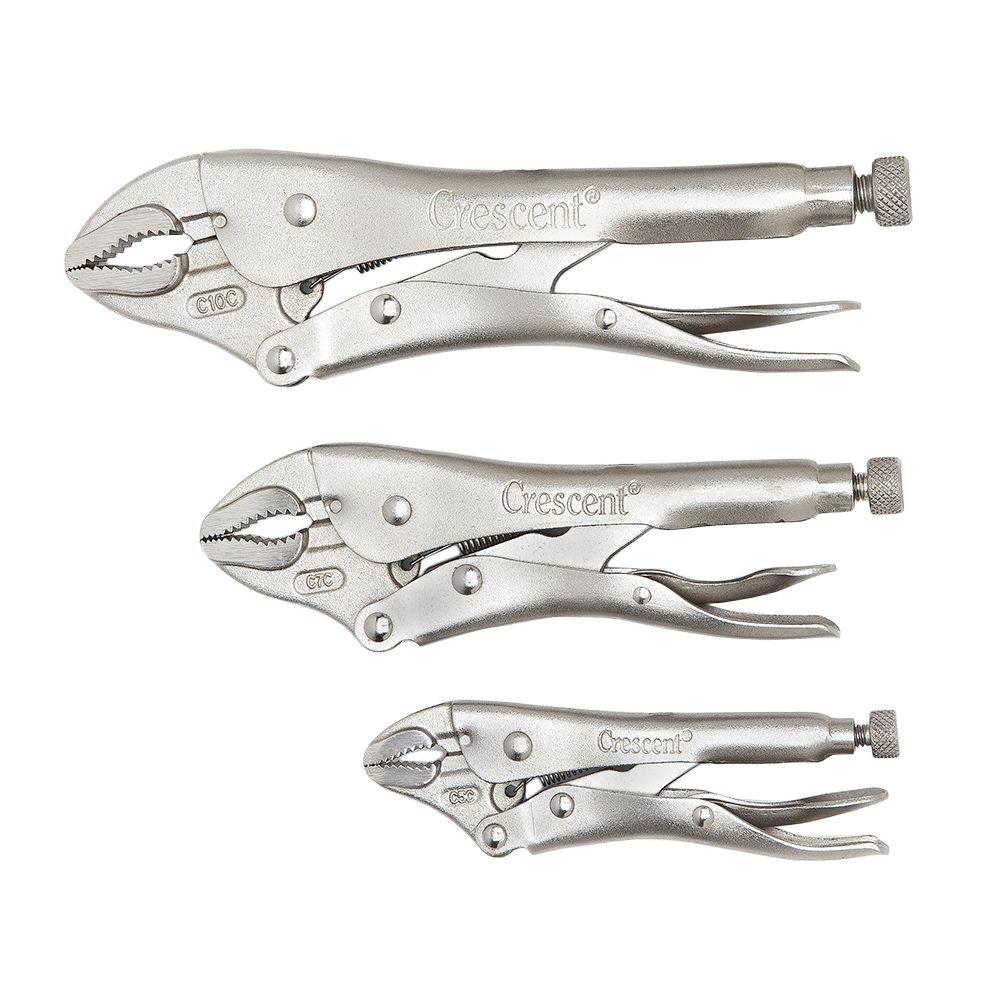 Crescent Curved Jaw Locking Pliers Set (3-Piece per Pack)
Manufacturer: Crescent
Model #: CLP3SET
$32.32
In stock at Home Depot on 3-16-2018.
BUY NOW
Item Description
Crescent Curved Jaw Locking Pliers Compound Action Locks Tight for a Powerful Non-Slip Grip. The Versatile Curved Jaw also features an Intergraded Wire Cutter. Their Angled Tooth Pattern is designed for a better grip most any material.
Product Features
Maximum jaw opening per ASME specs
Nickel-plated finish resists rust and corrosion
Curved jaw
Sized included are: 5 in., 7 in., 10 in.
---