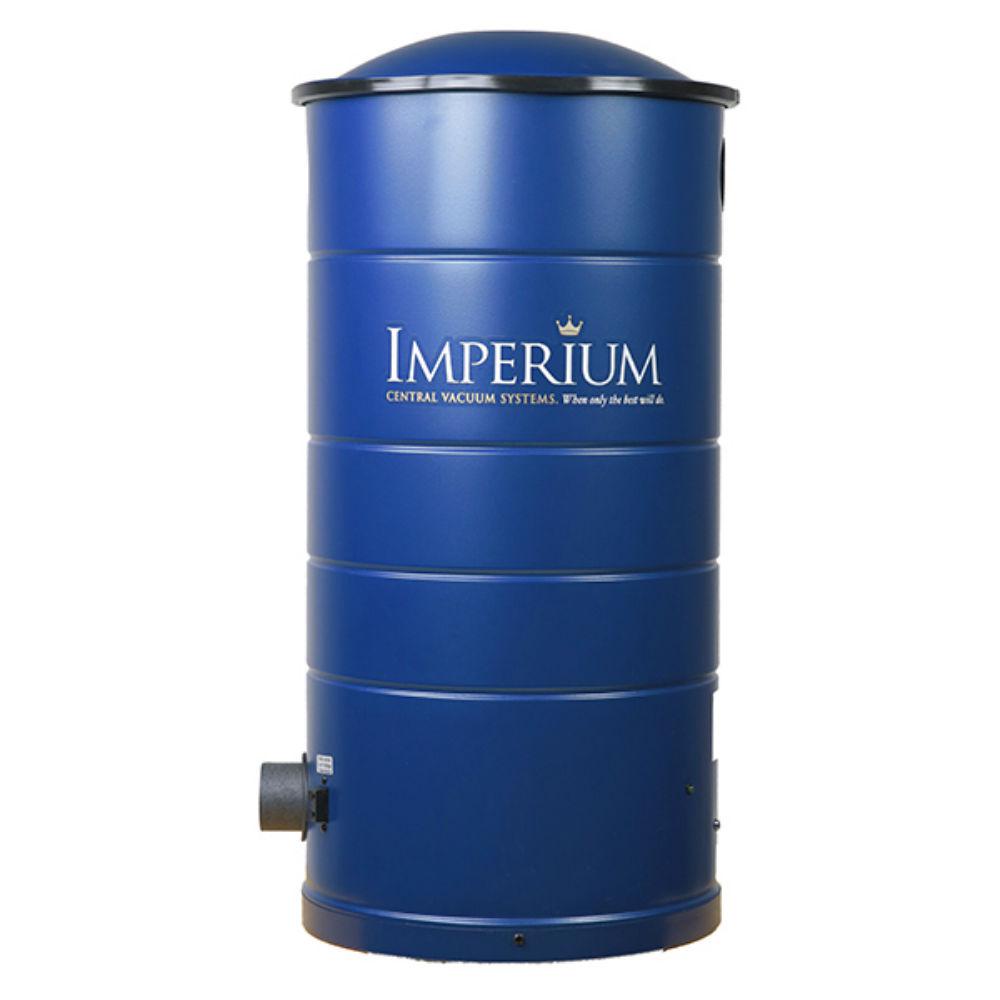 Imperium Central Vacuum Power Unit with Installation Kit
Model #: CV260
$315.00
In stock at Home Depot on 3-22-2018.
BUY NOW
Item Description
The Imperium CV260 Bagged Central Vacuum Power Unit With Change-Out Kit is the perfect solution for the discriminating buyer who wants a powerful central vacuum, with a sturdy design, at an affordable price. The powerful 5.1 in. motor provides 507 air watts and a 95 in. water lift. The CV260 has the quality and longevity you would expect from a product suitable for homes as large as 2,750 sq. ft., it includes disposable bags for easy clean up. The included Central Vacuum Change-Out Kit allows you to easily swap out any existing central vacuum power unit for the CV260. Everything is included for a seamless transition. The kit features 4 ft. of piping, 1 sweep 90, two 45° elbows, and 2 couplers. The sealed Imperium bags feature two layers of filtration providing additional durability and making them more resistant to tears or rips. The inner liner on the bag acts as an electrostatic barrier. Also, unique to the CV260 paper bag is the baffle system, which allows for a large, 6.25 Gal. waste capacity and superior performance. Imperium bags are affordable and simple to change out, so the routine care of your central vacuum system is a breeze. The Imperium CV260 includes a convenient utility inlet. This inlet is on the actual unit. This allows you to connect a hose directly to the unit. The CV260 is also compact, making it a great solution for snug installations. Measuring at just 23 in. H x 13 in. D, it's ideal for small spaces.
Product Features
Turdy central vacuum unit designed for homes up to 2,750 sq. ft.
Sealed paper bag allows for hassle-free maintenance and an extra large, 6.25 Gal. dirt capacity
Powerful, 5.1 in. motor provides 507 Air Watts, 137 CFM, and a 95 in. water lift
Includes the central vacuum change-out kit with all the pipes and fitting to easily swap out your existing power unit, guaranteed to work with any existing US or Canadian power unit
A quiet 58 dB with an optional muffler for even quieter operation
Galvannealed steel construction for sturdiness and longevity
---