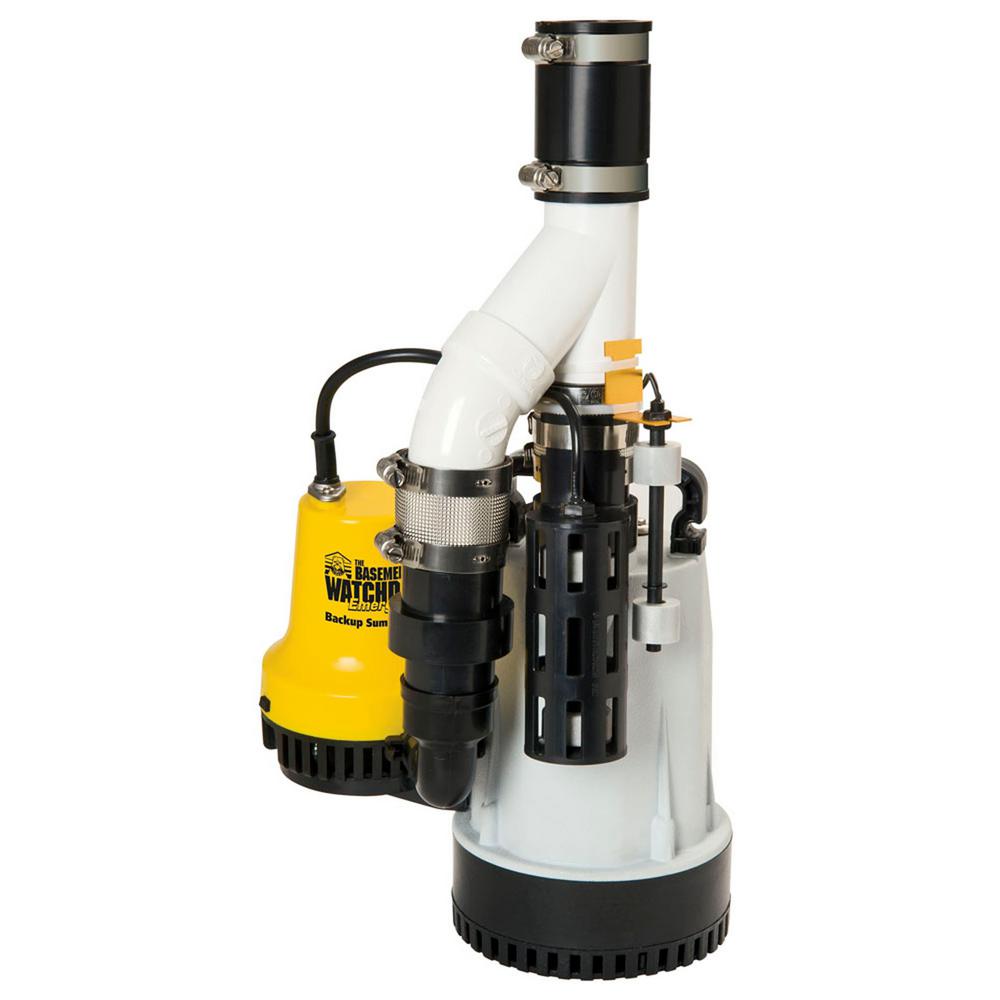 Basement Watchdog 1/3 HP Combination Unit with Emergency Backup Sump Pump System
Manufacturer: Basement Watchdog
Model #: DFK961
$290.03
In stock at Home Depot on 3-22-2018.
BUY NOW
Item Description
Easy to install with little or no plumbing knowledge required. This pre-assembled Basement Watchdog Combination Sump Pump System provides both primary and battery backup pumping capabilities, offering the ultimate protection and peace of mind. The 1/3 HP Cast Iron/Cast Aluminum primary pump is both powerful and energy efficient using only 3.5 Amp. This system includes the Basement Watchdog Emergency Sump pump system. With two pumps in your sump, you will have confidence your basement is protected.
Product Features
1/3 HP energy efficient permanent split capacitor (PSC) primary pump can save money on your electric bills
Primary pump capacity 2600 GPH at a 10 ft. lift and 3600 GPH at 0 ft. lift
Backup system capacity 1000 GPH at 10 ft. lift and 2000 GPH at 0 ft. lift
Includes a battery backup system with unique monitoring that sounds an alarm, illuminates a warning light and describes what to do for easy maintenance
Dual float switches on both the primary and backup systems provide 4 times the protection
Provides days of intermittent pumping power on a single battery charge - automatic 0.4 Amp charger
Fluid sensor monitors fluid level of the battery
Compatible with both wet cell and maintenance-free AGM batteries
Compact design fits in pits with diameters as small as 12 in.
Detailed instructions with over 90 pictures walk you through the simple installation process
Free lifetime technical support
Includes controller, 0.4 Amp charger, 2 dual float switches, primary pump, backup pump and instruction manual (battery not included – sold separately)
---