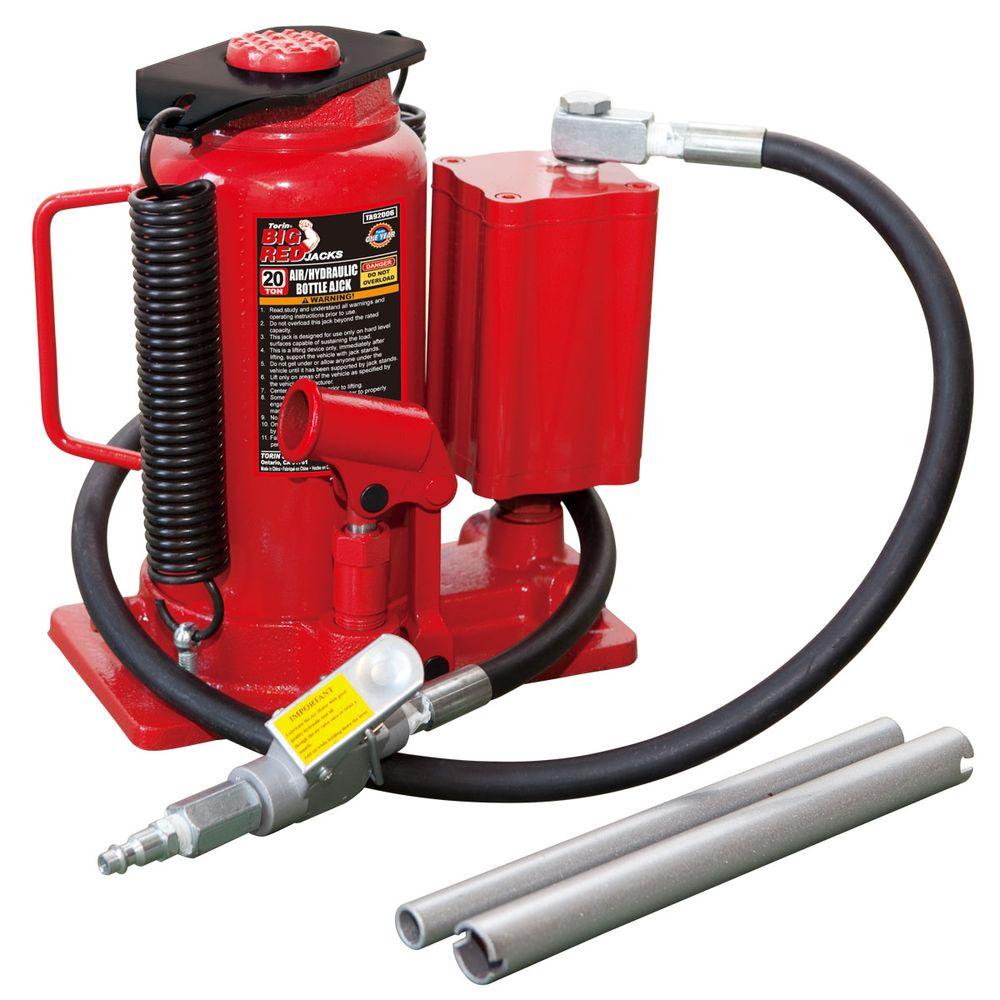 Big Red 20-Ton Air Hydraulic Bottle Jack
Manufacturer: Big Red
Model #: TA92006
$100.16
In stock at Home Depot on 3-22-2018.
BUY NOW
Item Description
The Big Red 20-Ton Air Bottle Jack not only lifts heavy loads, but also it offers the option of air or hydraulic pressure. This heavy-duty steel jack with a chrome-plated cylinder lifts to a height of just over 20 in. This Air/Hydraulic Jack handles extra-heavy-duty applications, including bridge construction, renovation, house moving and hydraulic presses. Manual function allows for normal operation anywhere, even without an air supply.
Product Features
Manual or pneumatic operation for versatility
Constructed of heavy duty steel for strength and durability
Lift range from 10-7/16 in. to 20-1/16 in.
Knurled heat tready pad with 3-1/8 in. screw top adjustment
Fitted with safety valve to prevent overloading
Heat-treated saddle and large base for safety
Double spring return lowers piston-ram quickly with no load
2-piece handle connects quickly and comes apart easily for storage
Includes 4 ft. of air hose that swivels in any direction and a power up switch
100-120 psi rated air pressure
Piston-ram is treated and polished to resist skiving
Paint is oil, grease and dirt-resistant for easy cleanup
---