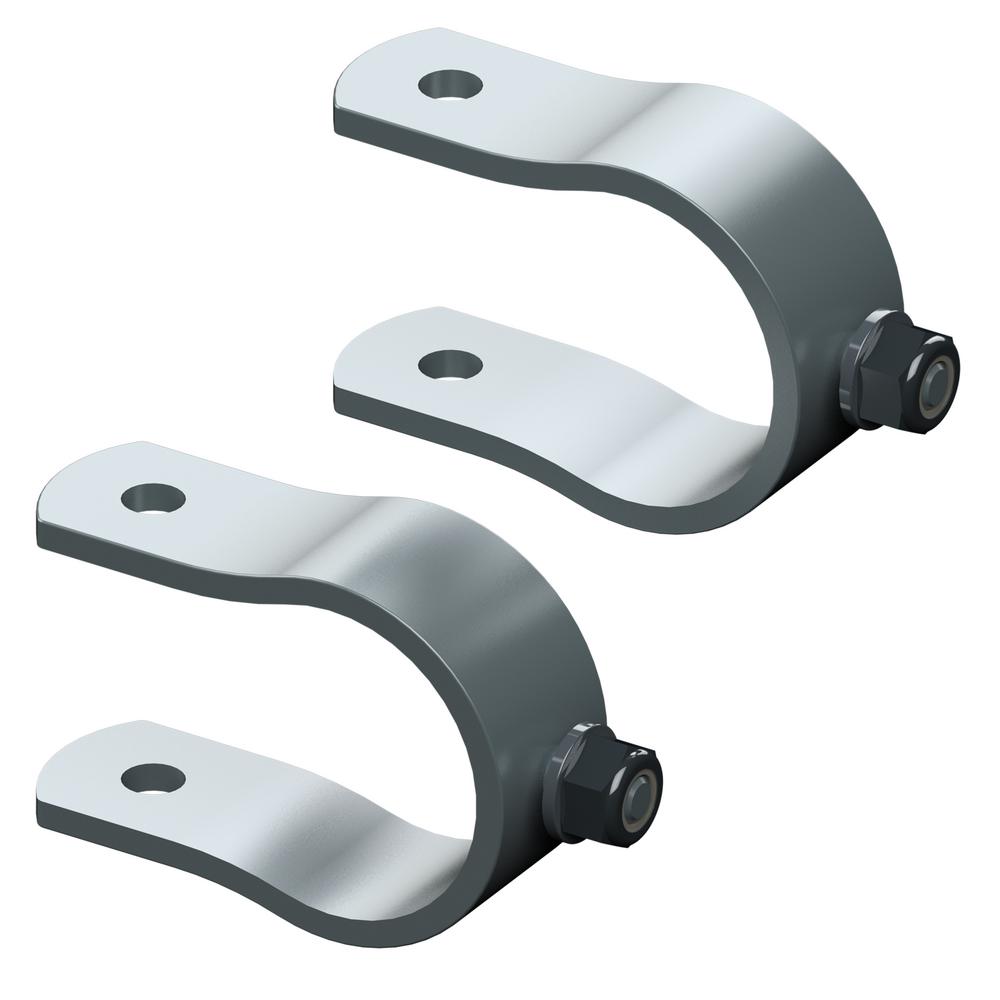 GHOST CONTROLS Universal Tube Bracket Kit for Automatic Gate Openers, Steel (2 Brackets)
Manufacturer: GHOST CONTROLS
Model #: AXTB
$21.95
In stock at Home Depot on 3-22-2018.
BUY NOW
Item Description
The Universal Tube Bracket Kit is an ideal solution for easily mounting your gate opener front mount, AXZL ZombieLock or a variety of other things to a tubular or chain link gate or fence. Simple bolt-on installation prevents you from drilling through your gate, while providing a secure attachment point while the gate is moving.
Product Features
Kit is designed to allow the front mount of the Ghost Controls DTP1, DTP1XP, or DEP2 automatic gate opener kits or the AXZL automatic gate lock to be quickly and easily attached to a tubular or chain-link gate with bolt-on installation
Steel brackets securely attach with the included fasteners to tube gates with outside diameters of 1-5/8 in. to 2 in.
2-Brackets, 2-bolts, 2-flat washers and 2-nuts are included in each kit so that no additional hardware is required during installation
1-kit of 2-brackets is required for installation on a single gate opener kit and two kits with four brackets are required when installing a DEP2 dual gate opener kit
1-Kit can also be used to attach the AXZL ZombieLock Automatic Gate Lock to a tubular or chain-link gate
Can be painted to match the color of your gate to improve the curb appeal of your property
---