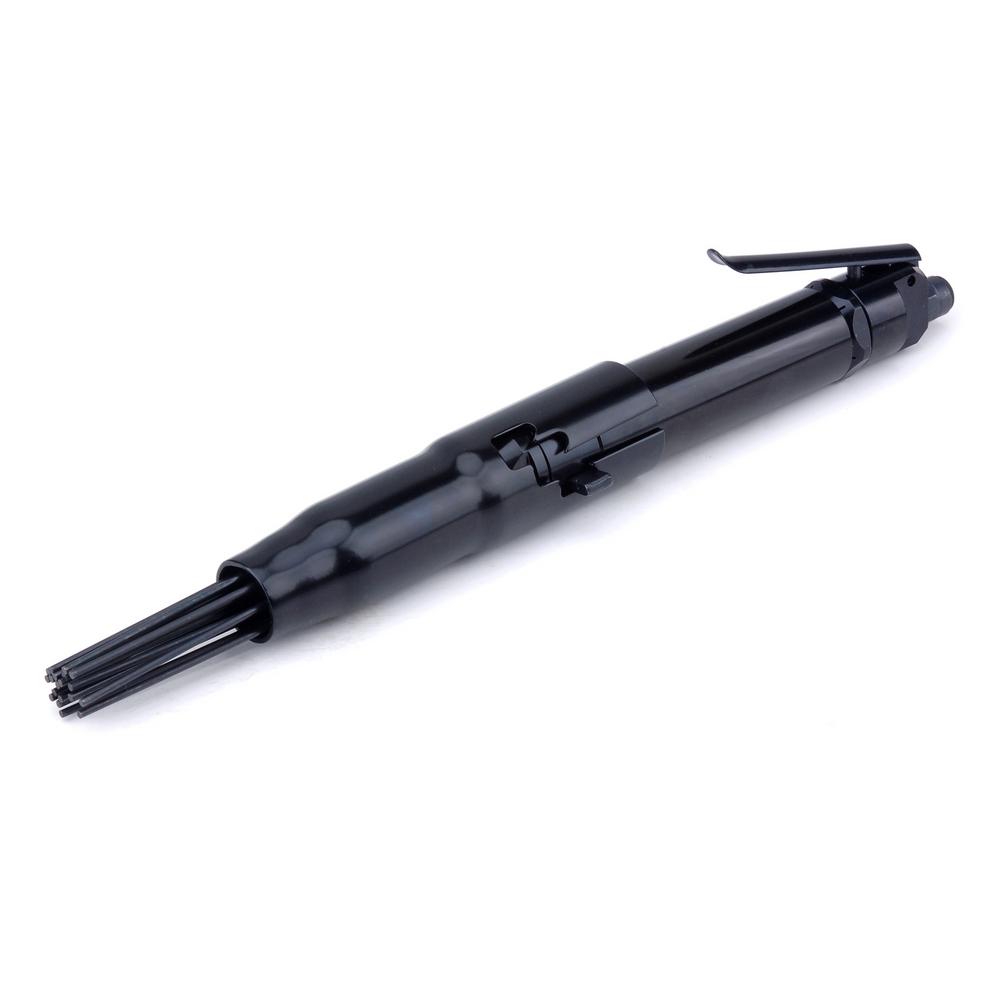 Steel Core Pneumatic Needle Scaler with Straight Grip
Manufacturer: Steel Core
Model #: 40806
$59.99
In stock at Home Depot on 3-20-2018.
BUY NOW
Item Description
The Steel Core Pneumatic Needle Scaler with Straight Grip is ideal for use with hard, durable, irregular surfaces that can withstand a heavy scouring. Features a long reach to get to those hard to reach places. Used to power off weld flux, rust, scale, paint, cement and other residues.
Product Features
In stroke
Blows per minuet: 4,000
Overall length: 18 in.
Average air consumption: 10 CFM at 90 PSI
Air inlet: 1/4 in.
18 NPT 19 hardened steel needles
---