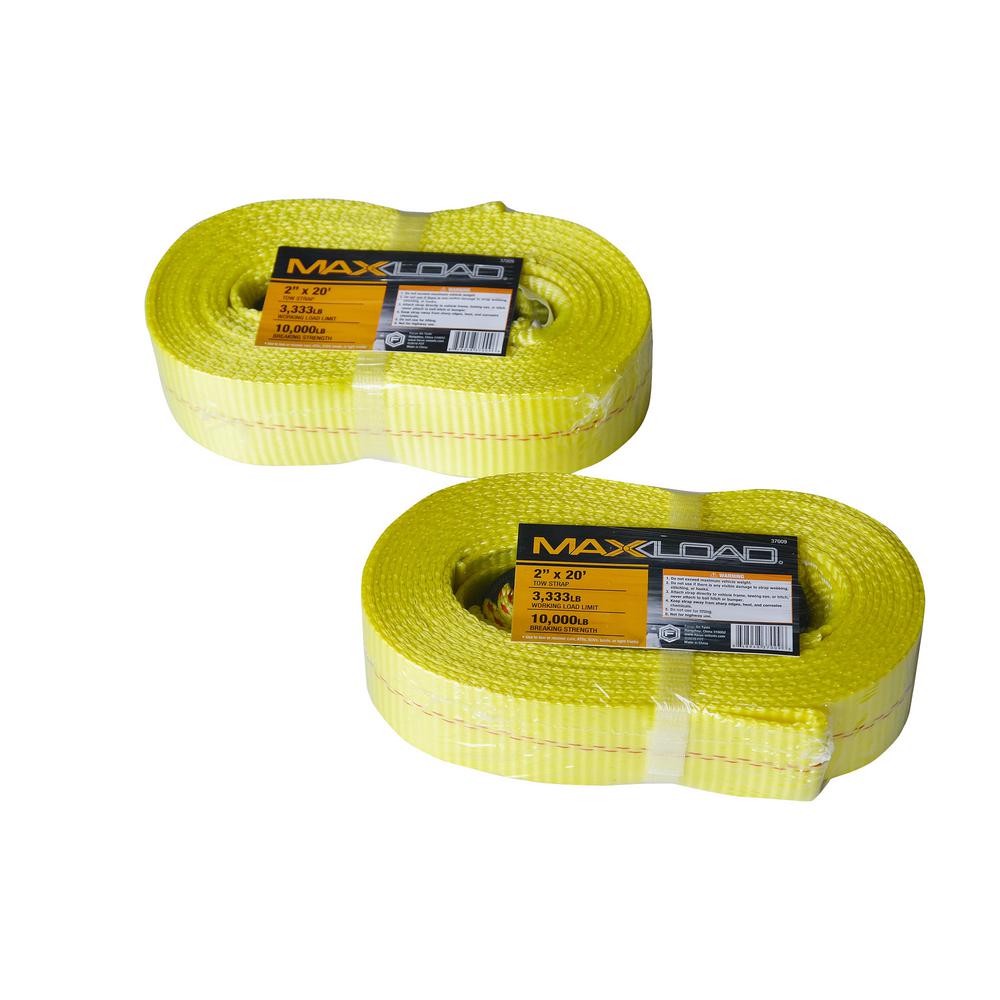 Max Load 2 inch x 20 ft. x 10,000 lbs. Vehicle Recovery Tow Strap (2-Pack)
Manufacturer: Max Load
Model #: 37009
$14.99
In stock at Home Depot on 3-22-2018.
BUY NOW
Item Description
The Max Load 2 pack 2 in. x 20 ft. Tow Strap is perfect for recovering Cars, ATVs, SUVs, Boats or light trucks. The abrasion and weather-resistant polyester web strap will not tear or rot when used in extreme conditions. This Tow Strap has reinforced construction for maximum strength and versatility and has a breaking strength of 10,000 lbs. Includes eye loops on both ends that provide quick and easy attachment to tow hooks or hitch balls. This Max Load 2 pack Tow Straps is ideal for Mechanics, Farmers and anyone hauling heavy objects.
Product Features
Features 3,333 lb. working load limit and a breaking strength of 10,000 lb.
Eye loops on both ends for more control
Abrasion and weather-resistant polyester web strap for durability and flexibility
Includes 2, 20 ft. tow straps
---