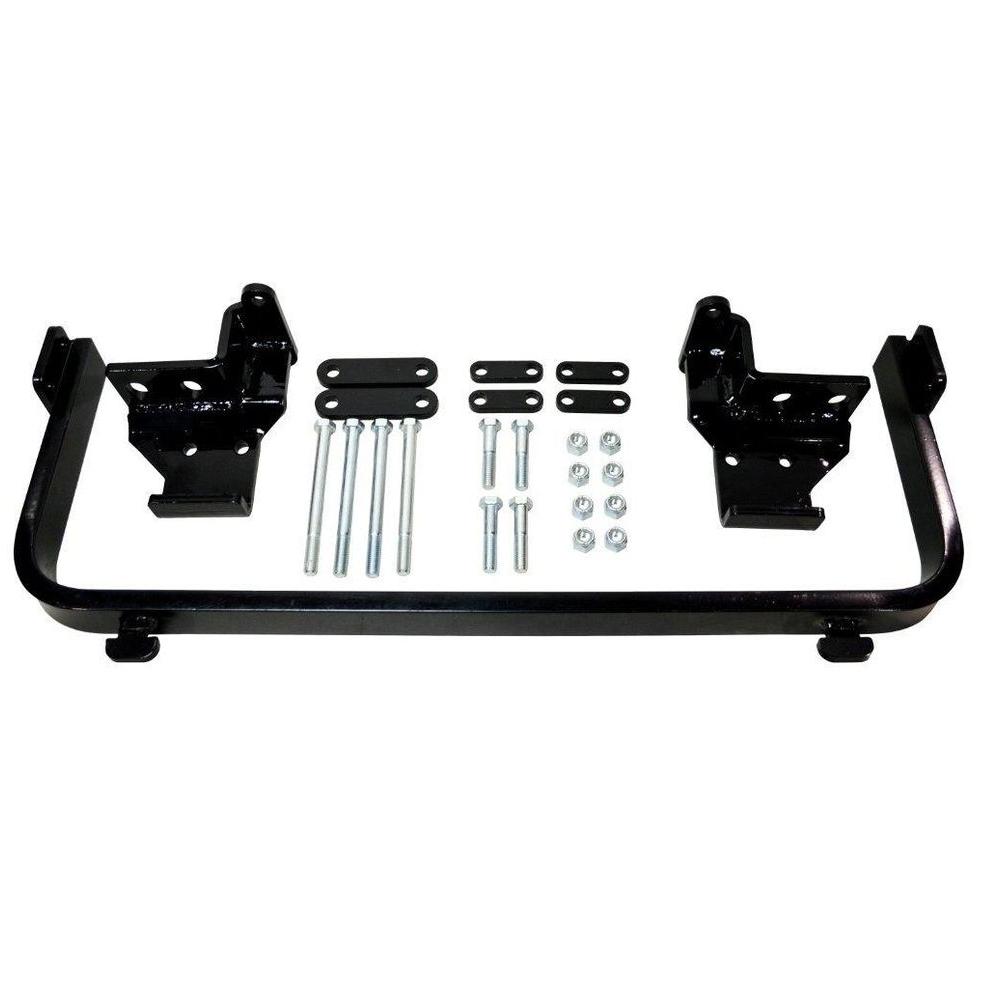 Detail K2 Snow Plow Custom Mount for Chevy 1500HD/2500HD 42008 and Silverado/Sierra/Suburban/Yukon 2500 99-04 and...
Manufacturer: Detail K2
Model #: 83008
$221.93
In stock at Home Depot on 3-22-2018.
BUY NOW
Item Description
Each Detail K2 snow plow requires a custom mounting bracket designed specifically for your vehicle. These mounts are specially designed to bolt into existing holes in the vehicle frame, which eliminates the need for any drilling ensuring easy installation. Included in your mount kit are left hand and right hand bolt-on mount brackets, the cross member which acts as a bridge between the left and right hand brackets (the cross member is also the piece that will harness the snow plow to the vehicle). All installation hardware and hard copy installation instructions are also included. Please note that some mounting kits can fit multiple vehicle makes and models. It can be found in the "Info and Guides" section as a downloadable Installation Guide PDF. Tips for new snow plow owners are incorporated into our DK2 Snow Plow Owners Manual.
Product Features
Custom designed mounts fit most trucks and SUV's
Designed for use with 82 in., 84 in. and 88 in. DK2 snow plows
Compatible with a wide range of trucks under 3/4 ton
Mount is recessed behind bumper so it is not visible when the plow is not attached
Mount can stay fastened to vehicle year round not just in plowing season
Specially designed to bolt into existing holes in the vehicle frame requiring no drilling or welding
Mounting kit includes a minimum of 2 vehicle specific mount brackets and hardware
Please consult the custom mount guide to determine the correct mount kit number to order
24 in. Wide
1 Year Limited Warranty
---