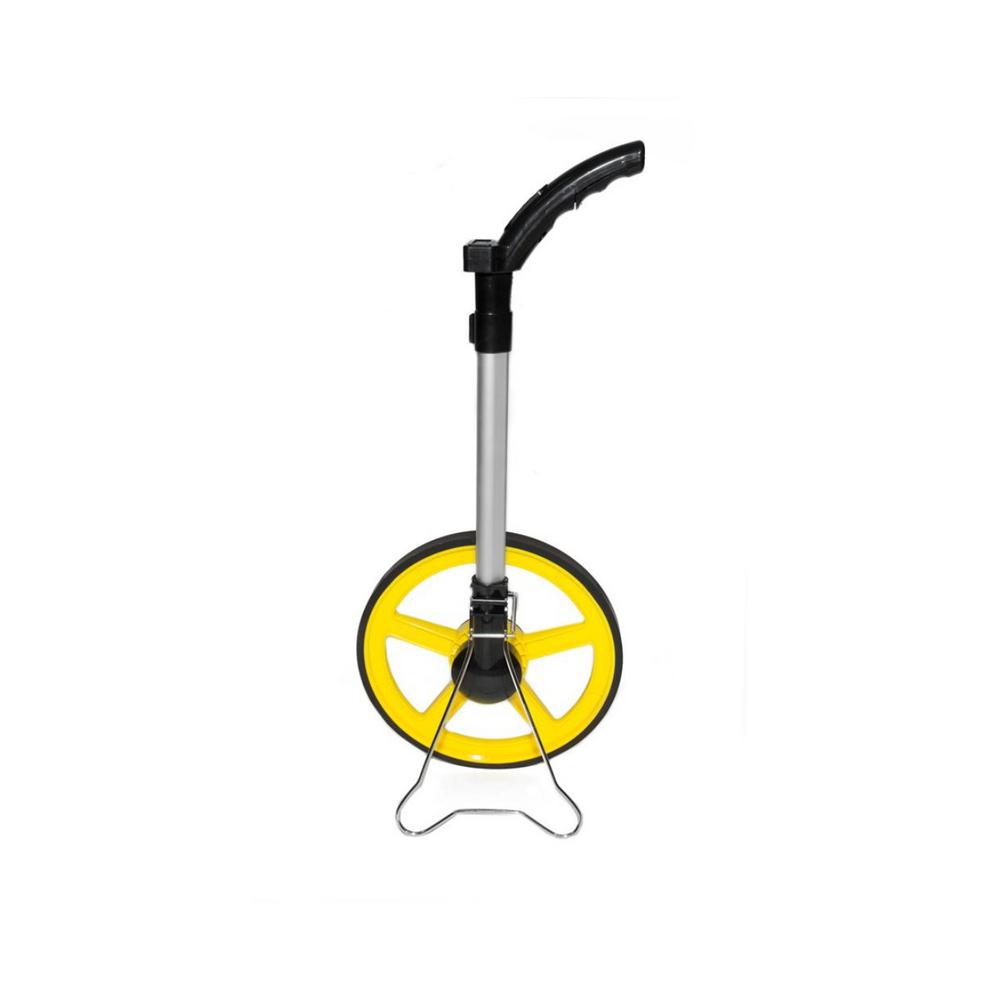 Adir Pro 12 inch Digital Measuring Wheel
Manufacturer: Adir Pro
Model #: ADI715-05
$49.95
In stock at Home Depot on 3-22-2018.
BUY NOW
Item Description
The Adir Pro Digital Measuring Wheel is ideal for accurately calculating long distances indoors or out up to 10,000 ft. It is lightweight and easily transported from 1 location to the next. Measurements are precise and clearly displayed in U.S. or metric units on a LCD backlit digital screen. It has a brake, memory storage, cordless operation, auto shut-off and collapses to a compact 27 in. for easy storage. This digital measuring tool is excellent for construction, appraisals, law enforcement, landscaping, remodels and any project requiring accurate long distance measurements.
Product Features
Choice of U.S. or metric
12 in. Dia wheel
3 ft. circumference wheel
Collapses to 27 in.
Up to 9,999.9 ft./m range
5 memory slots
Indoor or outdoor use
---