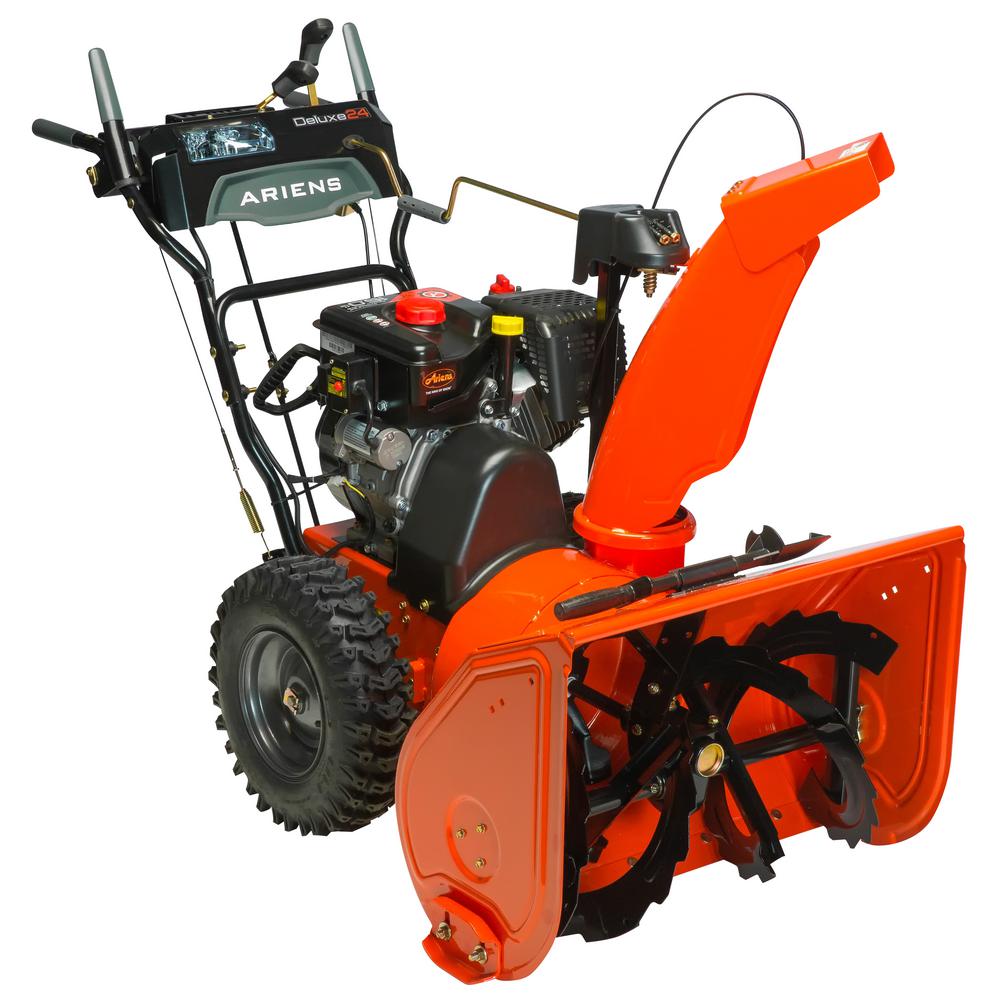 Ariens Deluxe 24 inch 2-Stage Electric Start Gas Snow Blower with Auto-Turn Steering
Manufacturer: Ariens
Model #: 921045
$999.00
In stock at Home Depot on 3-22-2018.
BUY NOW
Item Description
Tackle everything from sidewalks and driveways to large commercial areas with the powerful but compact Deluxe 24. User friendly features like Auto Turn steering, electric start, remote chute control and in-dash headlight. Heavy duty, all steel construction for years of dependable performance.
Product Features
254cc Ariens AX snow engine with 12.5 ft. lbs. of torque for snow-devouring power
24 in. clearance width and 21 in. intake height to efficiently clear residential or commercial areas
Self-propelled with 6 forward speeds and 2 reverse speeds allow you to work at your own pace
14 in. steel serrated augers and 14 in. impellers are tough enough to power through all snow conditions
Heavy duty cast iron top-load gear case with alloy steel gears
120-Volt electric push button start gets you going on even the coldest winter days
205° remote chute and deflector throws snow up to 50 ft.
Large in-dash halogen headlight helps provide extended snow removal time and added safety
Simple assembly instructions will be included
---