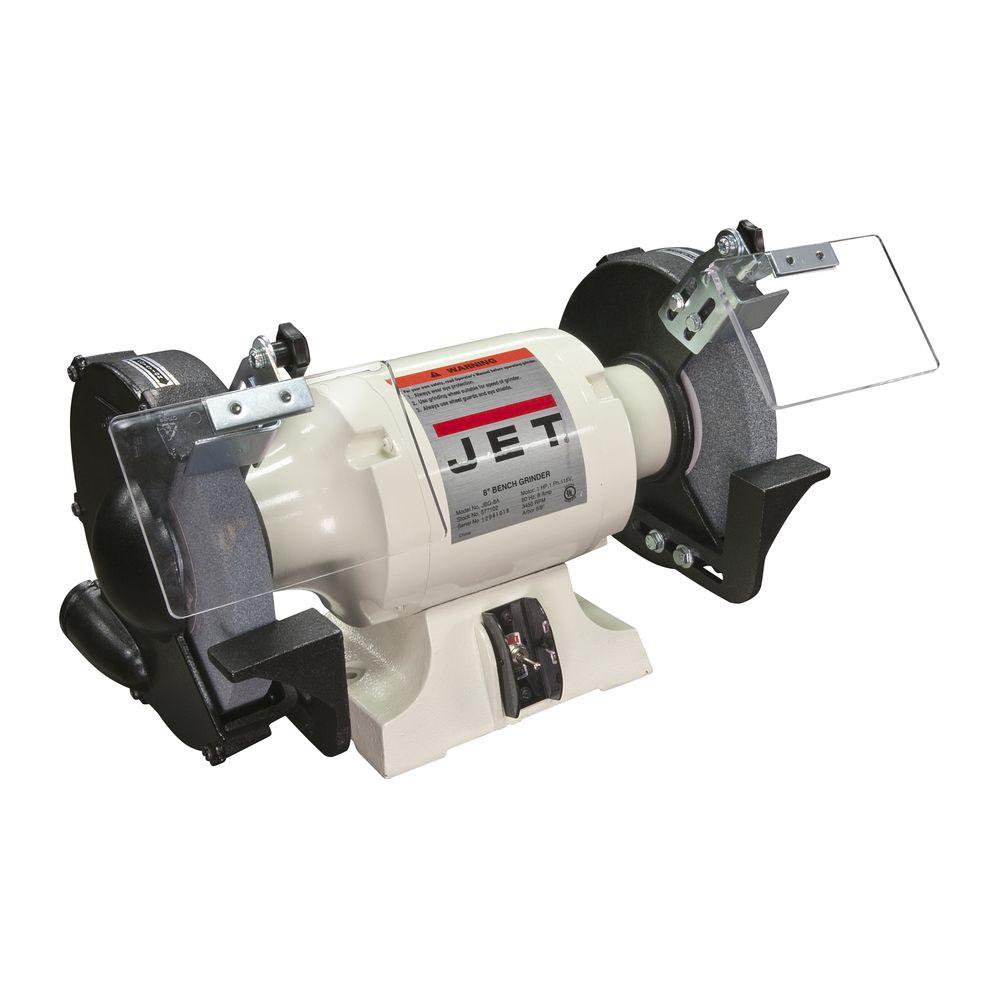 JET 1 HP 8 inch Industrial Metalworking Bench Grinder, 115-Volt JBG-8A
Manufacturer: JET
Model #: 577102
$249.00
In stock at Home Depot on 2-21-2018.
BUY NOW
Item Description
The JET 8 in. Industrial Bench Grinder is one of our most popular bench grinders with totally enclosed. The pre-lubricated ball bearings, cast iron wheel guards, dust vents, large eye shields, and adjustable tool rests. It is UL listed and one of the safest yet powerful tools on the market.
Product Features
UL listed
Totally enclosed, pre-lubricated ball bearings
Heavy-duty guarded toggle switch on 8 in. and 10 in.
Rubber mounts prevent movement
Cast iron wheel guards and dust vents
1-piece quick adjusting spark guards
Large eye shields with quick adjustment
Adjustable tool rests
Fine and coarse vitrified grinding wheels included
1 HP motor
JET offers full tech support in order to assist with any warranty issues; please call 1800-274-6846 for assistance
---