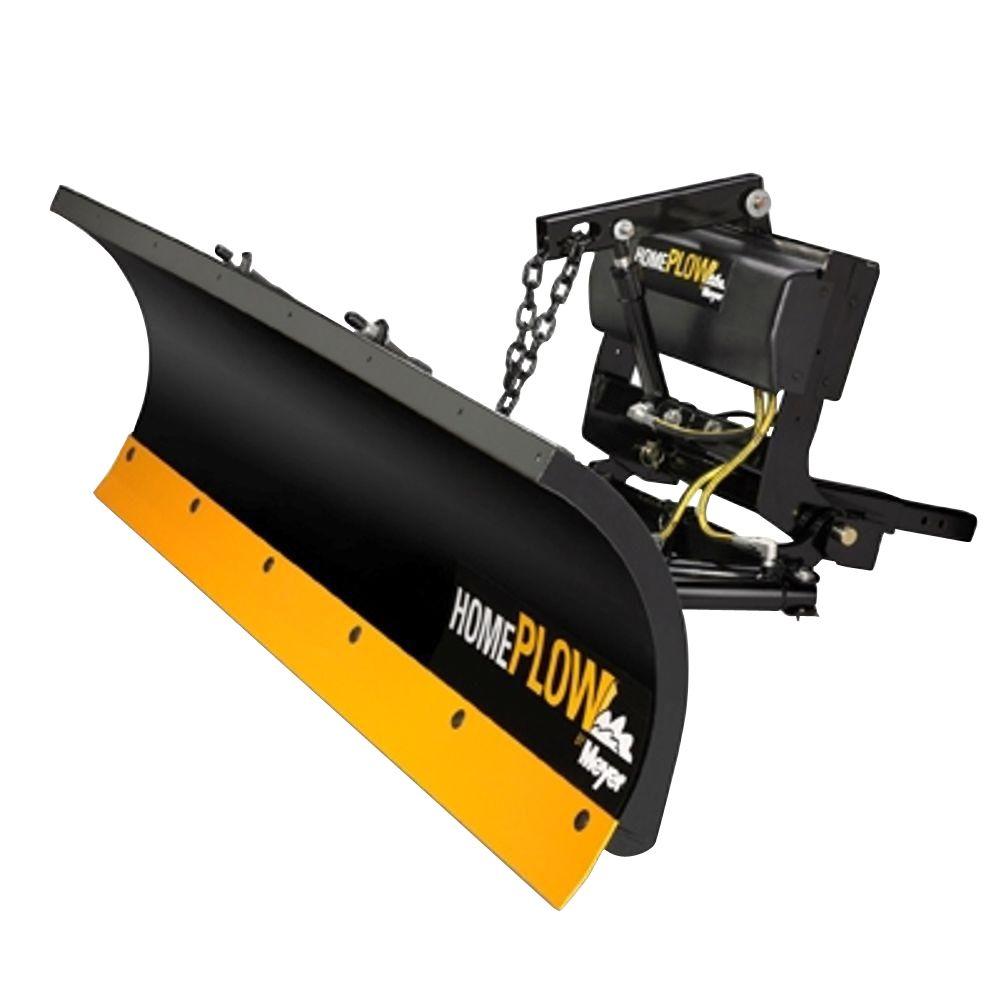 Home Plow by Meyer 80 inch x 22 inch Residential Power Angle Snow Plow
Manufacturer: Home Plow by Meyer
Model #: 26000
$3,199.00
In stock at Home Depot on 3-22-2018.
BUY NOW
Item Description
Up, down, right, left from the Comfort of Your Driver's Seat. If you've got a lot of drivewayand a lot of snow, the Home Plow is perfect for you. The Home Plow attaches using a class 3, 2 in. receiver hitch. It allows users to control all plow operations from the warmth, comfort and safety of their vehicles. With a touch of a button, you can choose which way to move the blade, up or down, left or right, from the comfort of your vehicle. Unlike other small plows, there's no need to manually adjust the blade.
Product Features
Hidden mounting system for quick plow attachment and removal
Mount assist caster wheels allow you to accurately align plow receiver with class 3 vehicle mount, sold seperately
Optional snow deflector reduces snow spray and increases visibility
Fits most trucks, SUV's, jeeps and many vans
Terrain-following blade design
Angling hydraulic power unit
Control system wired remote control
Construction 14-Gauge steel blade, tubular steel frame hardware
Colour finish premium black powder-coat
Assembly quick-time, do-it-yourself
Scraper blade steel - premium yellow finish
Weights just over 245 lbs.
---