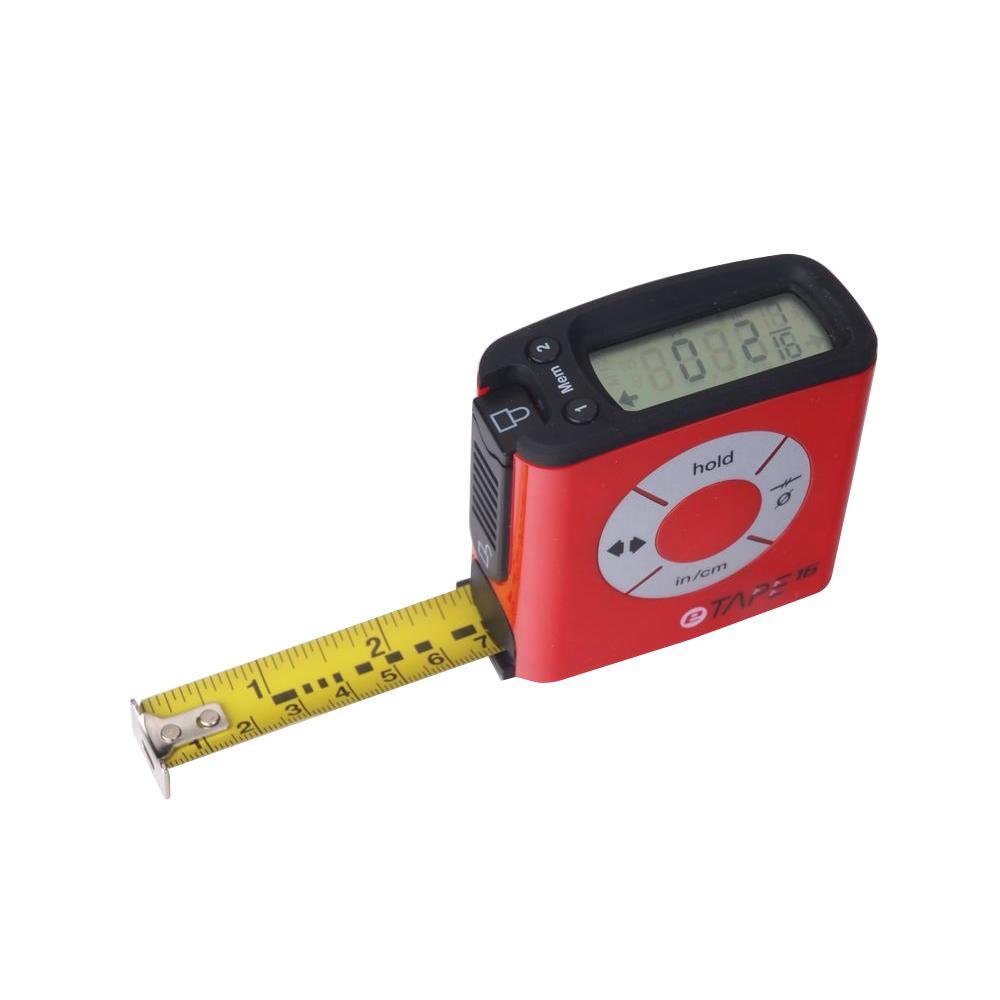 eTape16 16 ft. Digital Tape Measure
Manufacturer: eTape16
Model #: ET16.75-DB-RP
$28.00
In stock at Home Depot on 3-22-2018.
BUY NOW
Item Description
eTape16 Digital Tape Measure measuring made easy the digital way. eTape16 is built to last, it is rugged, durable and water resistant made of poly carbonate plastic to withstand the harshest environments. With the eTape16, measuring is made more simple, reliable, accurate and versatile. The large digital display provides ease of reading your measurements and the advanced features allows you to recall and record your measurement with the simple push of a button. Another innovative feature includes the ability to quickly convert your measurements from fractions to decimals, or inches to centimeters and then calculate midpoints, which is very useful when hanging pictures or mirrors.
Product Features
Large digital display allows for easy and accurate reading of your measurement
Stores last 2 measurements
Centerline calculation allows for calculating the midpoint of a measurement
Inside/outside measurements no need to have to bend your blade when measuring into a corner
Re-zero function
Measures in both SAE and metric
Calculates measurement in inches
Calculates in fractions
Calculates in decimals
Calculates measurement in feet
1 short term memory
Weather resistant
Accurately measures within 1/16 in.
Ergonomic design offers comfortable handling
Made of poly carbonate plastic
Includes 2032 battery
Auto shut off when not in use after 5 minutes
Battery lasts for up to 65 hours of continuous use
---