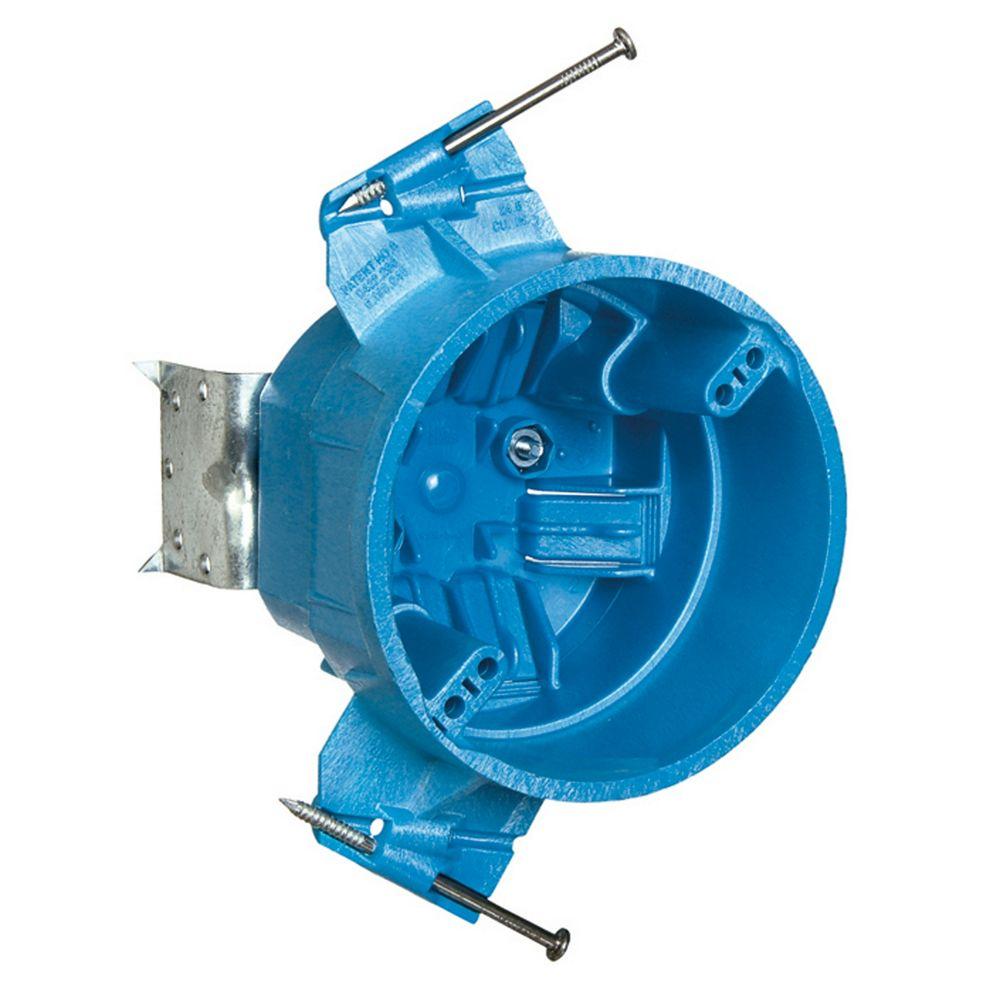 25 cu. inch Ceiling Fan Box - Super Blue
Model #: BH525LR
$7.16
In stock at Home Depot on 1-10-2018.
BUY NOW
Item Description
The Super Blue Round Fan 25 cu. in. Non-Metallic Hard-Shell Ceiling Box is designed to not break or crack, even in extreme conditions. Box is mounted on adjustable 11-1/2 in. to 18 1/2 in. hanger bar. It is made with thermoplastic PVC for durability. Its hard shell resists flexing and holds its shape in bad conditions, and the box is fire rated and UL listed to help ensure safety.
Product Features
Listed for use with fixture support up to 50 lb. and fan support up to 35 lb.
Thermoplastic PVC construction for durability
Designed to not break or crack in extreme environments
Hard shell resists flexing and holds shape in bad conditions
Meets NEMA OS-2
Fire rated and UL listed for safety
L-bracket with nails with easier installation
3/0 and 4/0 mounting holes
---