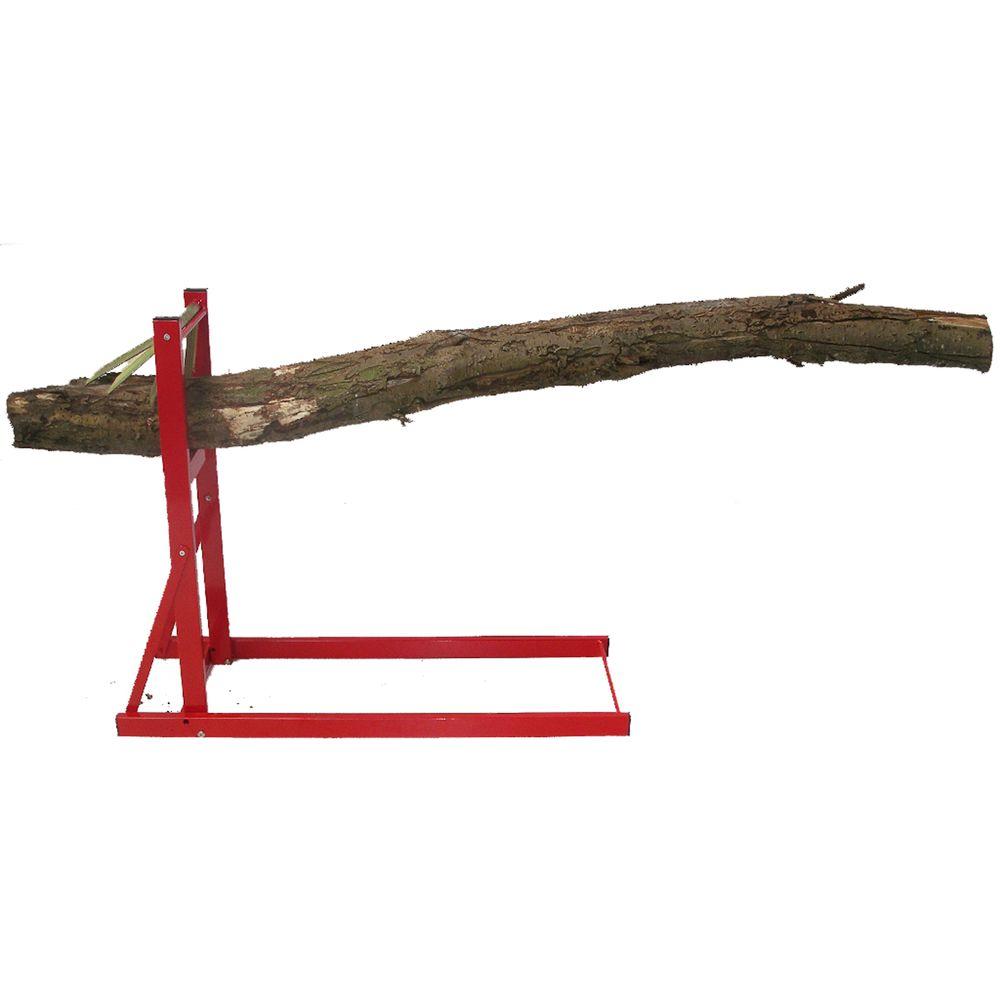 Forest Master 330 lb. Capacity Quick Fire Saw Horse, Log Holder for Chainsaws and Log Splitters
Manufacturer: Forest Master
Model #: 80-933
$68.78
In stock at Home Depot on 3-22-2018.
BUY NOW
Item Description
Olympia Tools is a widely recognized brand of hardware products designed for true professionals who takes their tools seriously. Each piece is made to exacting tolerances and tested to ensure that it meets and exceeds industry standards so that it meet your needs on the jobsite, shop or on home projects. Olympia goes all out to bring award winning innovation and quality to each product: the appearance, fit and finish of every Olympia product will make you proud you own the very best. The Easy Operation Quick Fire Sawhorse is designed to keep logs off the ground while cutting with a chainsaw to avoid any kickbacks or blade dullness due to ground contact. The compact design allows for easy storage and transportation. The heavy duty teeth adjust to the size of the log up to 10 in. and 330 lbs. Once the log is secured in the Sawhorse, cutting the wood into usable lengths is quick and easy.
Product Features
Maximum log length capacity of 13 ft. diameter of 10 in. and weight of 330 lbs.
Natural height positioning allows log to be cut without bending, preventing back strain
1 step loading allows logs to be quickly and easily loaded and removed without having to adjust any clamping devices
Teeth automatically adjust to the diameter of the log, providing a secure grip
Easy, rapid loading
Quickly folds and opens for easy use
---