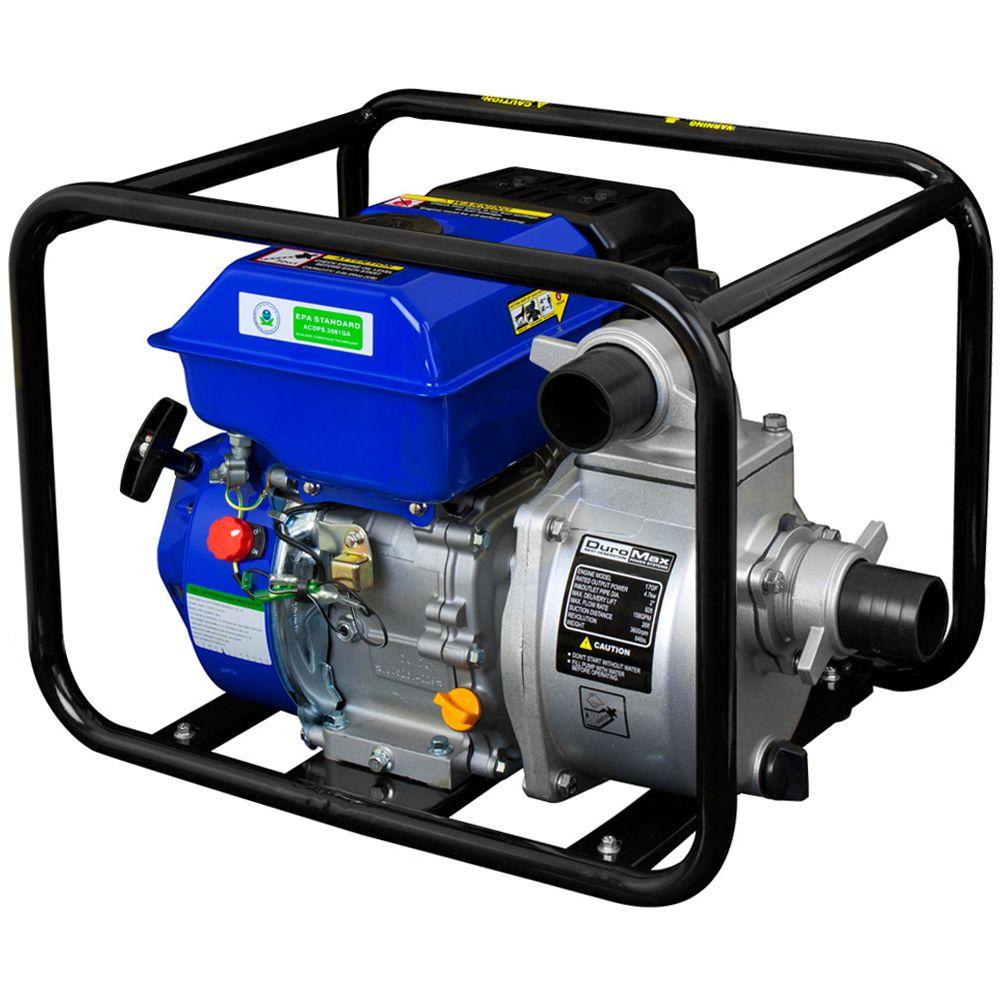 Duromax 7 HP 3 inch Portable Gasoline Engine Water Pump
Manufacturer: Duromax
Model #: XP650WP
$220.54
In stock at Home Depot on 3-22-2018.
BUY NOW
Item Description
Move Huge Volumes of Water with this Smooth Running, Easy Starting, Long Lasting Pump. Use to drain a pool in no time, empty a flooded basement, pump out a flooded trench, fill or empty a water storage tank or reservoir, irrigate a field, hose down a construction site, help drain a levy breach and more.
Product Features
Durable 7.0 HP air cooled OHV gasoline engine with low oil shutoff and idle control
3 in. I.D. intake and outlet with back flow check valve
Pump overhead lift: 91 ft.
Intake hose end strainer
Threaded hose ends connectors and clamps
Tool kit with plug wrench
---