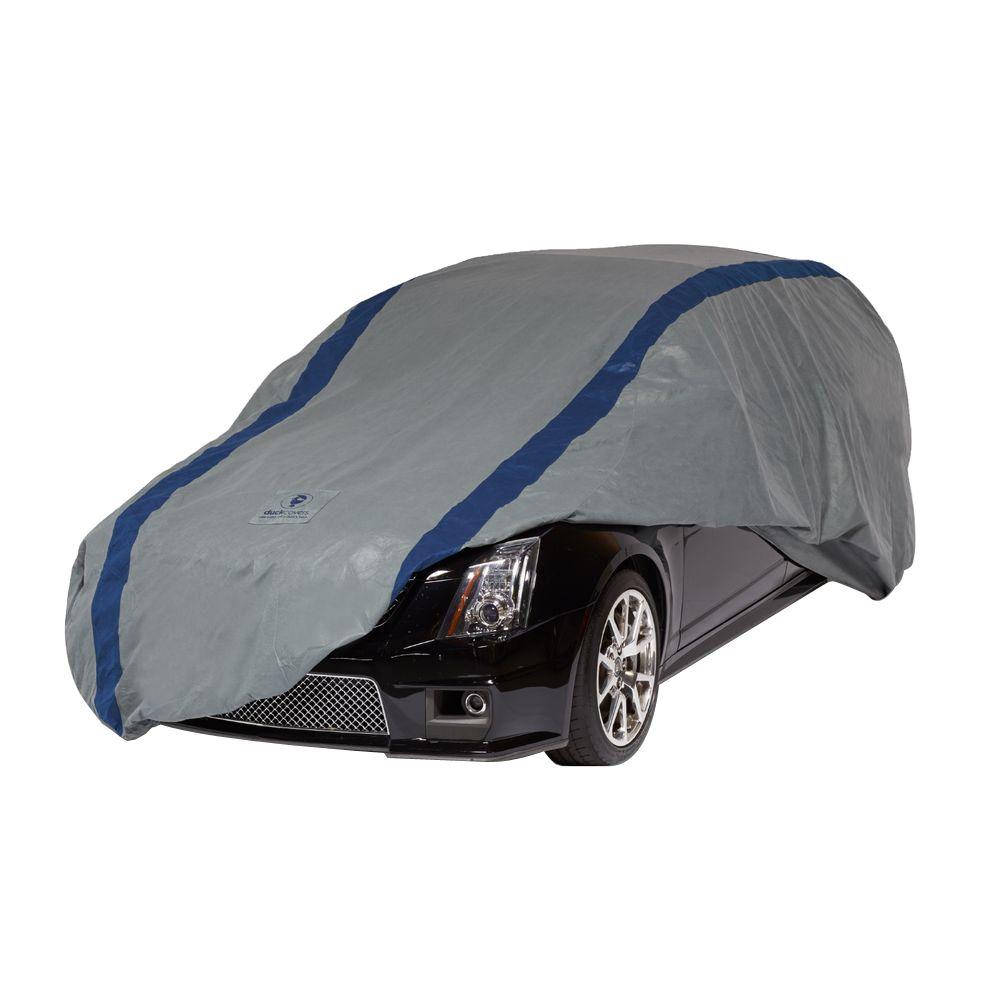 Duck Covers Weather Defender Station Wagon Semi-Custom Car Cover Fits up to 16 ft. 8 in.
Manufacturer: Duck Covers
Model #: A3SW200
$57.34
In stock at Home Depot on 3-22-2018.
BUY NOW
Item Description
Fits Wagons up to 16 ft. 8 in. Perfect for all-weather protection and storage for your Wagon. Duck Covers Weather Defender semi-custom covers are made of a triple-layer 100% waterproof material that does not trap condensation, but allows condensation to escape through evaporation. Ultrasonically welded seams improve water resistance. Protects against dust, dirt, pollution, bird droppings, tree sap and UV fading. Elasticized bottom hem for a secure, custom fit vehicle cover. Non-scratch tie-down grommets and rope.
Product Features
Light gray color with light blue racing stripe
Includes free storage bag
Soft fabric won't scratch paint surface
4 year limited warranty
---