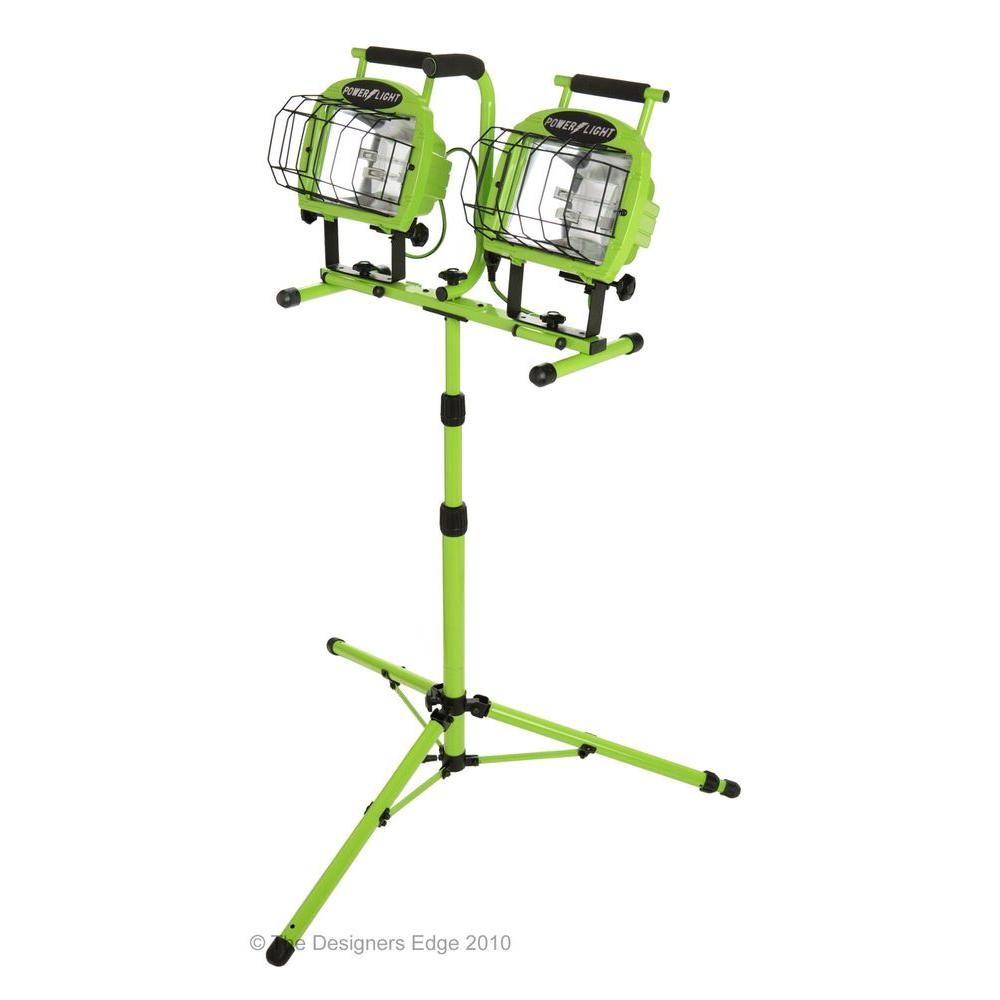 Southwire 1400-Watt Halogen Double Bulb 2-N-1 Twin Head Telescoping Worklight
Manufacturer: Southwire
Model #: L5502
$78.97
In stock at Home Depot on 3-22-2018.
BUY NOW
Item Description
The 1400 Watt Double Bulb Halogen 2-N-1 Tripod Power Light is a heavy duty worklight that uses one 200 Watt bulb an done 500 Watt bulb in each housing that can be used in stages to reach the 1400 Watt total. The sled base can be removed from the tripod to be used in smaller spaces. The tripod telescopes to 7 inches with "Easy Grip" locking nuts and has an adjustable extension leg for use on uneven surfaces. There are weatherproof of/off switches, two bulb storage tubes and a wire cord storage bracket on the sled base. Three 200 Watt bulbs and three 500 Watt bulbs come with the fixture so you have a spare of each. It has a limited 5 year warranty and comes with a CSA listing.
Product Features
Heavy duty construction uses one 200 Watt bulb and one 500 Watt bulb in each housing for 700 Watts per head, 1400 Watts total
Weatherproof on/off switches for individual light control
Sled base and tripod base included
Complete with three 200 Watt and three 500 Watt halogenbulbs (one spare for each)
Two extra bulb storage tubes for 200 and 500 Watt bulbs
With wire cord storage brackets on sled base and cord loop
7 ft. 18/3 grounded power cord
Note: Product may vary by store
Comes with a 5-year limited warranty
Call 1-888-HD-HUSKY or visit HuskyTools.com for customer service and support
Note: Product may vary by store.
---