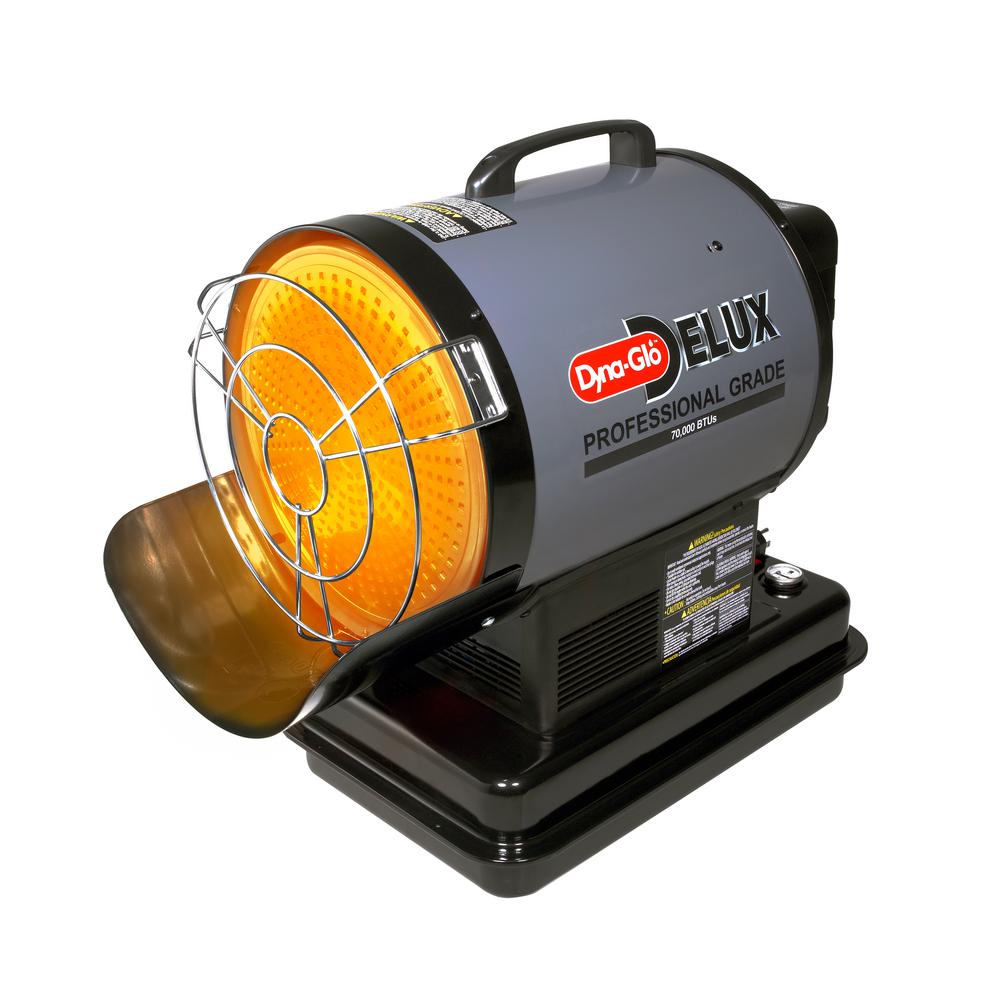 Dyna-Glo 70K BTU Kerosene Radiant Forced Air Heater
Manufacturer: Dyna-Glo
Model #: SF70DGD
$314.99
In stock at Home Depot on 3-22-2018.
BUY NOW
Item Description
The Dyna-Glo Deluxe SF70DGD Portable Radiant and Forced Air Heater generates instant heat for construction sites, industrial work spaces, agricultural buildings, outdoor events and other ventilated spaces. Rated at 70,000-BTUs, the KFA50DGD heats a maximum of 1,750 sq. for up to 8-hours. The SF70DGD is powered by 1-K kerosene or #1 diesel/fuel oil and has a 5 Gal. fuel tank with a run-time fuel gauge that displays how long the unit will run. This unit is easy to use with a one touch power switch and it is fully portable with a built-in carrying handle for easy transport between sites. It is 1 of the safest heaters available, with a flameout sensor and automatic fuel and overheat shutoff protection.
Product Features
70,000 BTU
Heats up to 1,750 sq.
Easy lift carrying handle
Sturdy, rugged construction
Fuel capacity: 4 Gal.
Heating hours: 8-hours
---